Miss Dumaguete 2014 – Coronation Night
The Miss Dumaguete 2014 Coronation Night took place as on of the main-events of the 2014 Sandurot Festival. Once again the Dumaguete Convention Center was chosen as a venue, and once again the delay was extraordinary. The main task of the event was to find the successor of Lorraine Kendrickson -Miss Dumaguete 2013- who represented the City of Gentle People most successful at the Miss World – Philippines Pageant.
The "Who-is-Who" of Dumaguete was in full numbers present, completed with other VIPs of the national show- and business sector. Reading their names, glorious achievements and curriculum vitae plus all sponsors took more time than the seven candidates spend on stage to present themselves to the board of judges and the audience. Following a view pictures of some of the honorable guests of this event.
Finally it was time to start the Miss Dumaguete 2014 Coronation Night with the production number.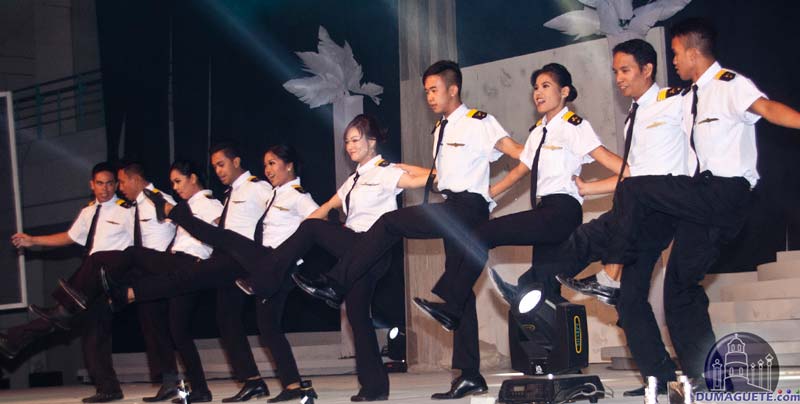 Miss Dumaguete 2014 Candidates in Swimsuits
"History repeats itself" must have been the theme of the swimsuit round. The candidates were wearing bathing suits which obviously reassembled the style of the 60s and reminded one of our team-members strongly of the beach wear his grandma was wearing back in the early 70s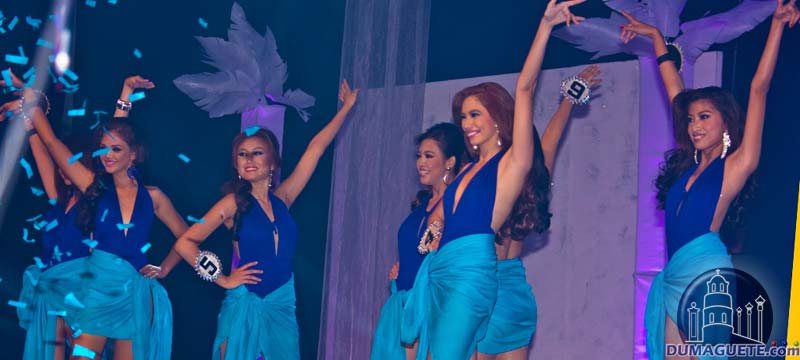 Miss Dumaguete 2014 Candidates in Gowns
The gowns were also held in a greyish silver, so it appeared, that the overall theme of the event-planner was more directed towards the 70s instead of the modern woman of the 21st century.

Finally the show got to its highlight, the announcing of the different awards and the new Miss Dumaguete
Congratulations to  Malka Shaver
Miss Dumaguete 2014
Miss Dumaguete 2014 – Malka Shaver
https://dumaguete.com/wp-content/uploads/2014/11/miss-dumaguete-coronation97.jpg
768
1024
Rosario - DC-Team
https://dumaguete.com/wp-content/uploads/2014/08/09-19-550-Logo-Dumaguete1.png
Rosario - DC-Team
2014-11-22 12:12:48
2018-05-20 08:00:13
Miss Dumaguete 2014 – Coronation Night