Local Restaurants and Carinderias
When visiting the City of Gentle people one should not miss to try some of the local dishes in the uncountable carinderias (also called eateries) and local restaurants in Dumaguete. The Spanish, Asian and international influence in the local cuisine is often obvious and results in a kind of cultural culinary mix.
However, the Visayan kitchen offers definitely plenty culinary delights which are worth to explore. Many eateries transferred in a kind of restaurant-like setup with a mix between cooked to order and simmering in the pot for hours.
In traditional eateries the food is lined up in pots and trays on a long table and the guests usually just point out what they want after lifting the lid and checking the dishes. Many times a small BBQ grill is completing the set-up of the eatery. More modern eateries have a nice display and all dishes are nicely displayed. Most food-courts in malls and shopping-center are set–up like this.
The local restaurants in Dumaguete come also in different style. One the one side there are places that are solely restaurants in a nice aircon environment like Café Laguna or One Bethany Place, on the other hand are restaurants which combine the restaurant with an evening hang-out with live music. Everybody who knows just a little bit about Filipinos is aware that music, eating/hanging out with friends are some of the most important recreational activities – and everybody who spent a night with friends, food and music at Atong Kamalig, Hayahay or similar places understands why.
Other places like Captain Ribbers clearly aim for the thousands of students in Dumaguete and offering their own take on local and international dishes in a more fancy and modern set-up.
Sans Rival Bistro, located along of the Rizal Boulevard, is one of the restaurants in Dumaguete which is facing the ocean overlooking Tañon Strait. –read more –
Hukad Restaurant is most famous with the shoppers of Robinsons Place. Delicious local food and fresh shakes are not only in demand during lunch and dinner time. –read more –
Located on the top of C&L Bay View Inn, the place has probably the best view of all places in Dumaguete. Best visited when the sun goes down. – read more –
If one goes hungry to bed in Dumaguete, the local restaurants can't be blamed as food is always somewhere available.
To our valued Visitors
Thanks for visiting our website. We reserve all rights to pictures, videos, and written content that appears on dumaguete.com
We work very hard to produce this content and would appreciate it if you didn't reuse the content without our express written permission. Please contact us if you would like to use content that appears on dumaguete.com
If we see our content being reused without permission, we will be unfortunately forced to pursue our available legal remedies.
Another Awesome Website of: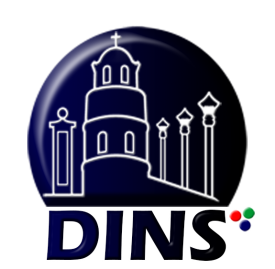 DumagueteInfo Net Service