Miss Silka Dumaguete 2014 – Coronation Night
The decision who represents Dumaguete in November at the Miss Silka Philippines 2014 contest is felt. The Miss Silka Dumaguete Coronation Night was successfully held on Saturday, July 26-2014 at Luce Auditorium. Despite the ridiculous rules for entering this "wanna-be-something-better-but-are-actually-not" place, we were able to get at least a few shots on the hard-drive. Having never attended ( for good reason) this educational facility, we could not know that flash-lights are prohibited – for a reason no one could explain us- so we needed to adjust some stuff before getting ready to shoot.
Miss Silka 2014 Production Number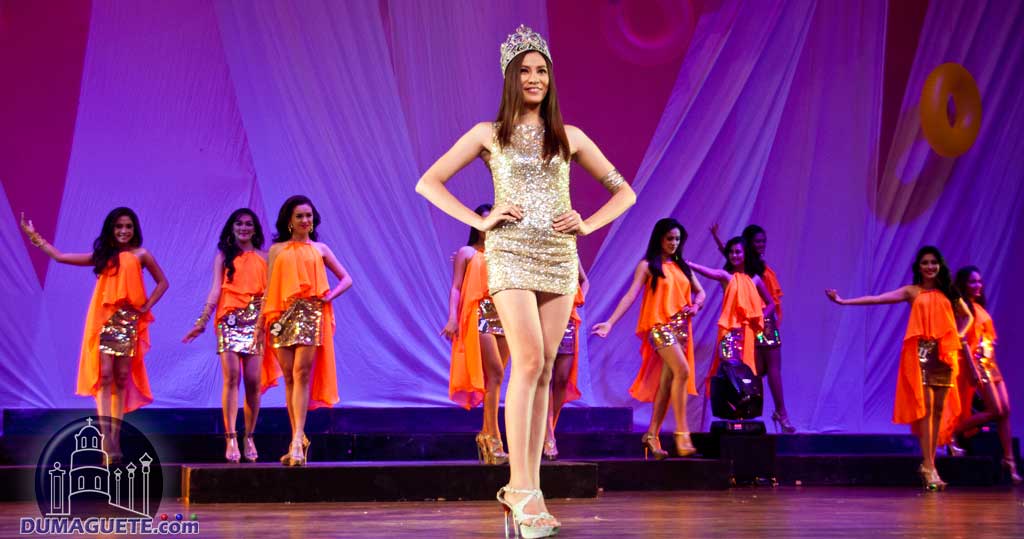 After the production number the 14 lovely candidates got in their swim-suit and impressed with their pure beauty in golden bikinis. The actual competition was already held a few weeks back at The Oasis (Florentina Homes)
Swim Suit Outfit at Miss Silka Dumaguete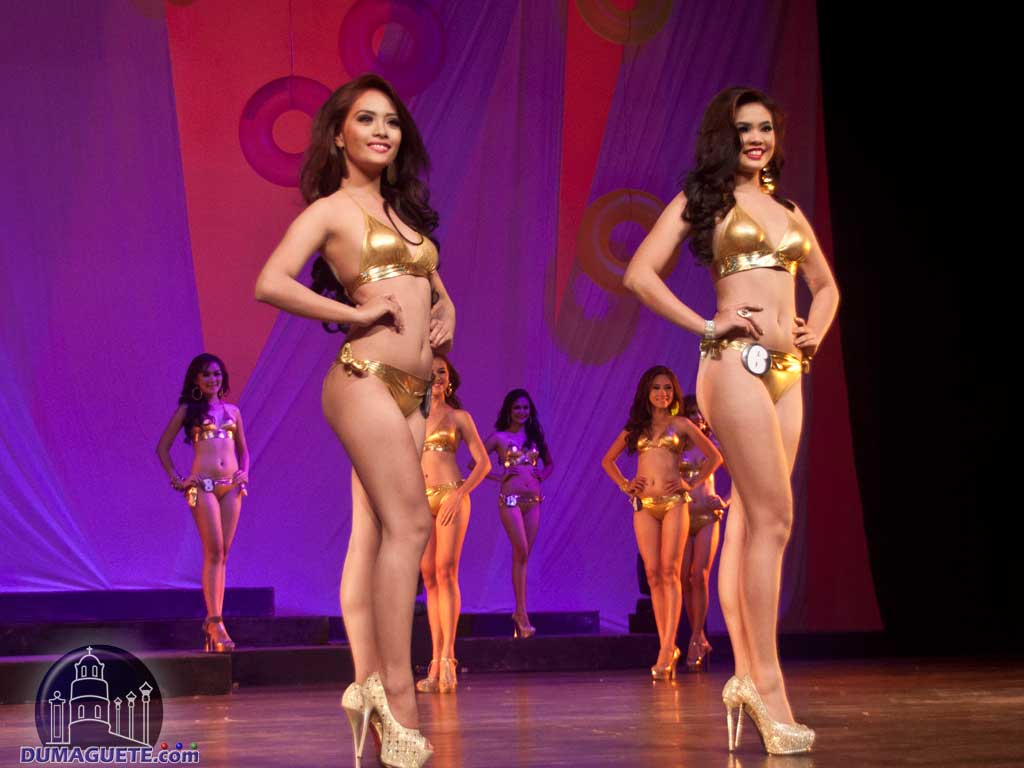 Of course the lovely candidates needed some time to change into their evening gowns, so there were some intermission numbers. One of the teenage girls in the audience had here certainly the time of her (rather short up to now) life and got brought on stage by Bryan Termulo, runner-up in Pinoy Pop Superstar Year 3. And we can tell her heart was making some extra beats. Surely many teenage girls in the audience would have given more than 30 Peso load to change with her.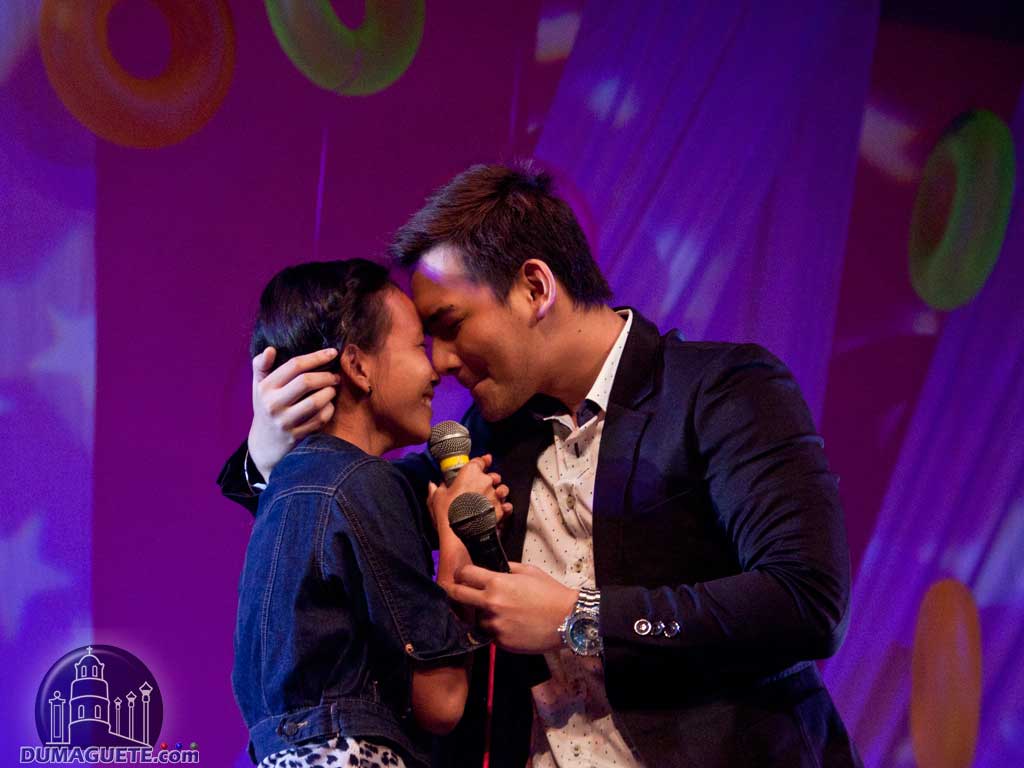 Blue was the color of the evening for the Miss Silka Dumaguete 2014, and all looked stunning in their gowns.
Miss Silka – Evening Gowns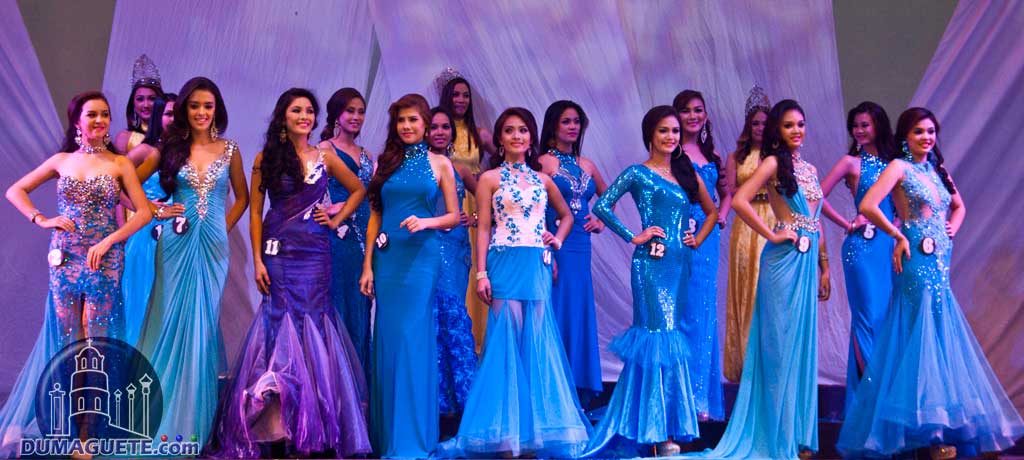 After the presentation in evening gowns the Top 5 of lasts years competition entered the stage and it was time to pass the crowns to the new Miss Silka Dumaguete and the runner ups.
Congratulations Miss Silka Dumaguete 2014 – Anke Schelling