Each year in mid-December Freedom Park is transferring into a tropical winter-wonderland at Pasko sa Kapitolyo. "Ang Pasko sa Panagdait" is the theme on this year's event from December 13, 2014 to January, 06 2015 in Freedom Park and Sidlakang Negros Village.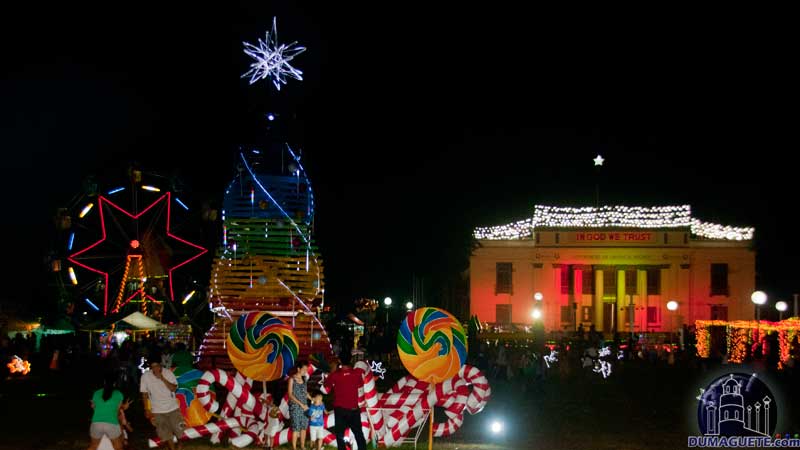 Pasko sa Kapitolyo 2014 – Schedule
Carnival Rides and booths are open each day during the three weeks at Freedom Park. Following the daily events.
Friday December 12, 2014
8:00pm Sayawit and Parol Competitions at Sidlakang Negros Village
Saturday December 13, 2014
3:00pm Grand City Wide Opening Salvo at the Streets of Dumaguete
5:00pm Light up of Christmas Decors from DepEd Unique Christmas, all display Christmaslandia Landscape Competition
6:00pm Film Showing at Freedom Park Stage
8:00pm Nights of Champions NOTC- PTU at Freedom Park Stage

Sunday December 14, 2014
6:000pm Film Showing at Freedom Park
8:00pm Tanjay City Division at Freedom Park
Monday December 15, 2014
6:00pm Film Showing at Freedom Park
8:00pm Bayawan City Division at Freedom park
Tuesday December 16, 2014
6:00pm Film Showing and Animerian Fashion Show at Freedom Park
8:00pm Bais City Division at Freedom Park
Wednesday December 17, 2014
6:00pm Film Showing at Freedom Park
8:00pm Dumaguete City Division at Freedom Park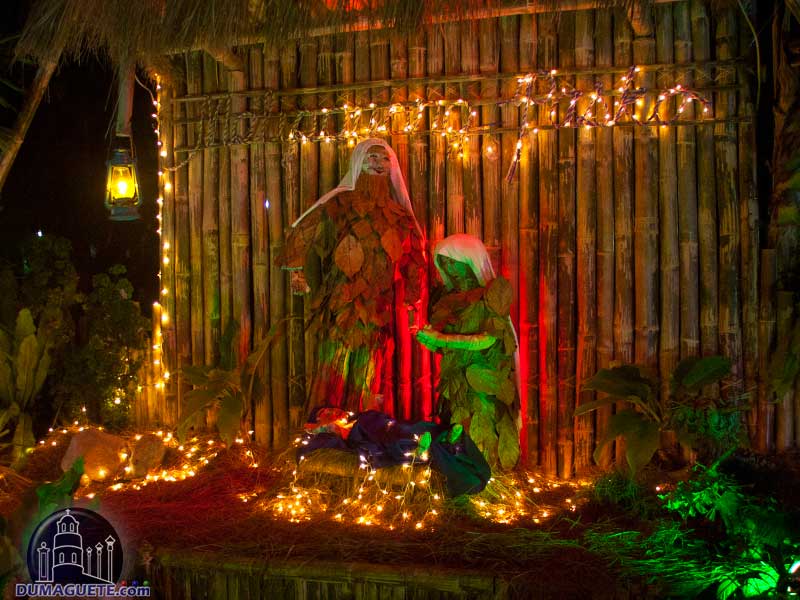 Thursday and Friday December 18- 19, 2014
6:00pm Film Showing at Freedom Park
8:00pm Department of Education (DepEd) Province Negros Oriental at Freedom Park
Saturday, December 20, 2014
6:00pm Film Showing at Freedom Park Stage
8:00pm Guihulngan City Division at Freedom Park Stage
Sunday to Tuesday December 21 to 23, 2014
6:00pm Film Showing at Freedom Park Stage
8:00pm DepEd Province Negros Oriental at Freedom Park Stage

Wednesday to Thursday December 24 to 25, 2014
6:00pm Film Showing at Freedom Park Stage
8:00pm Sidlakan Star Audition Dumaguete Talents at Freedom Park Stage
Friday to Sunday December 26 to 28, 2014
8:00pm Sidlakan Star Competition Eliminations at Freedom Park Stage
Tuesday December 30, 2014
8:00pm Sidlakan Star Grad Finals at Freedom Park Stage
Wednesday to Tuesday December 31 2014 to Tuesday January 06, 2015
Marry Making and Singing Bee at Freedom Park Stage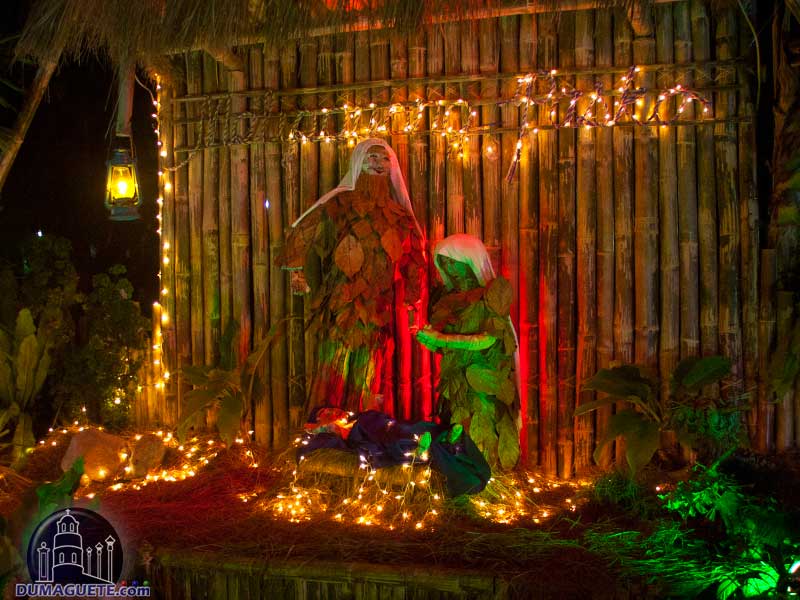 https://dumaguete.com/wp-content/uploads/2014/12/Pasko-sa-Kapitolyo-Freedom-Park.jpg
450
800
Rechel DC-Team
https://dumaguete.com/wp-content/uploads/2014/08/09-19-550-Logo-Dumaguete1.png
Rechel DC-Team
2014-12-07 13:35:26
2014-12-07 13:37:23
Pasko sa Kapitolyo 2014