Unigames 2016 in Dumaguete
The Unigames for several years has alternated between Bacolod, Iloilo, Roxas and Dumaguete always held in the Visayas Region. In 2016 the Unigames are returning once again to the City of gentle people from October 24 to October 30, 2016.

The UniGames were first held in 1996 with University of St. La Salle-Bacolod City as founding host. Its goal is to gather the finest varsity athletes from private and government universities from all over the country in the spirit of fair play, friendship and top-caliber competition. Nearly 21 years after its inaugural. The event has provided a continuum of opportunities for student-athletes in the various national teams representing the country in the Olympics, the Asian Games, Southeast Asian Games and other international sports competitions.
13 sporting games that include athletics, badminton, basketball, chess, football, karatedo, lawn tennis, sepak takraw, swimming, table tennis, taekwondo, volleyball and beach volleyball will be the competitions full of action over this week-long event. If you have time, drop by and wirtness some of the great athletes competing against each other.
 Unigames 2016 Schedule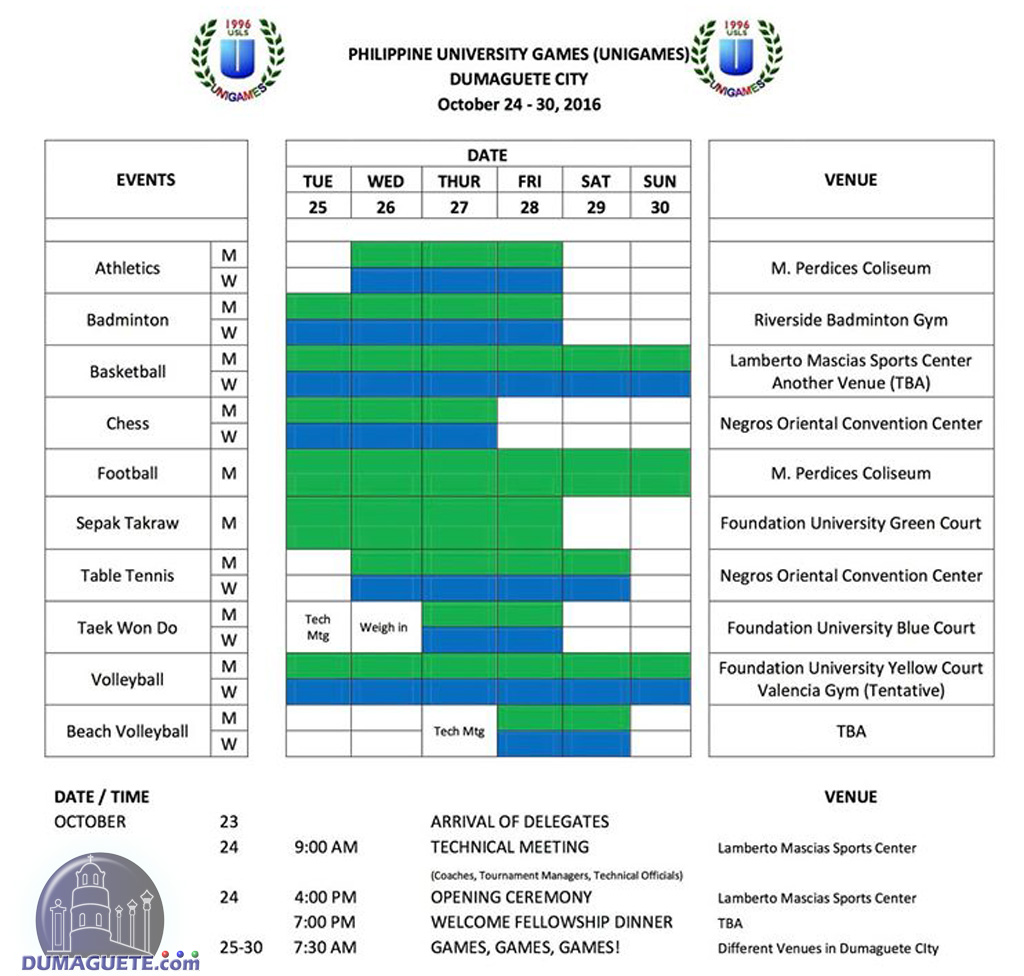 Please be aware that there might be changes in times and venues.