Sandurot Festival 2014 – 66th Charter Day Celebrations
Dumaguete's 66th Charter Day celebration and the Sandurot Festival 2014 is perfectly placed between Buglasan and Christmas. The event loaded 10 days celebration is held from November 16 to 25, 2014. The highlights being the Charter Day Parade and of course the Miss Dumaguete 2014 Pageant, where last year's winner Lorraine Kendrickson became just recently the 1st princess of Miss World Philippines 2014.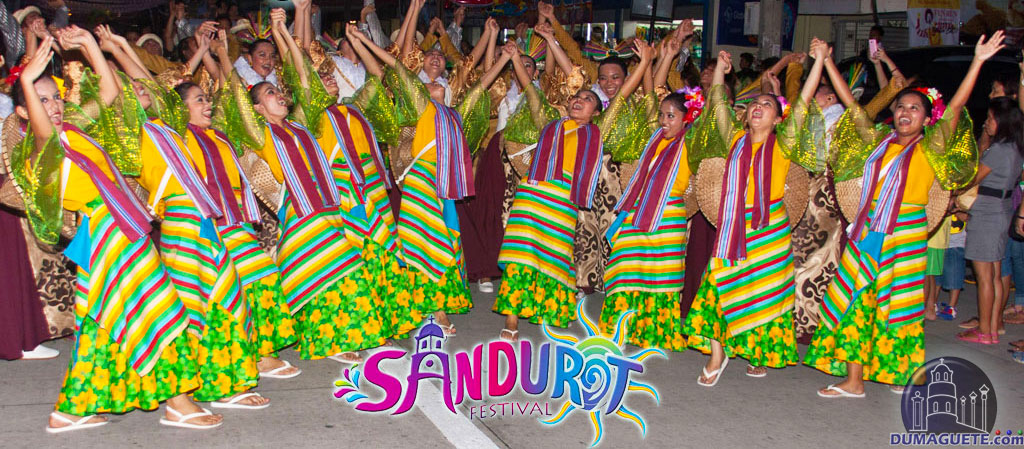 The Sandurot Festival and 66th Charter Day celebration start very sportive with the Dumaguete Adventure Marathon and the Karatedo competition. In the evening the candidates for Miss Dumaguete 2014 present their talent at the stage at Quezon Park to determine who will follow Lorraine as new Miss Dumaguete 2014. The following Sandurot Festival and 66th Charter Day Celebration Calendar of Activities is tentative and may change without prior notice.
Sandurot Festival 2014 – Schedule of Events
Day 1: Sunday – November 16, 2014
Dumaguete Adventure Marathon –Robinson Area 5am
Sandurot Karatedo – Quadrangle 4pm
         Sandurot Kick Ball Challenge-1 week DCHS Gym
Fiesta Opening Salvo Miss Dumaguete 2014  Presentation and Talent Night at Quezon Park 7pm
 Day 2: Monday – November 17, 2014
         Farm Family Congress Day 1–Quezon Park 9am
        Jay Cyrus Studio Kids Variety Show –Quezon Park 5pm
        Sandurot Pop Dance Competition –Quezon Park 8pm
Day 3: Tuesday – November 18, 2014
Farm Family Congress Day 2
         Saint Paul's University Dumaguete (SPUD) night: Musical Concert Quezon Park 6pm
Sandurot Folk Dance Competition at Quezon Park 8pm
Day 4: Wednesday – November 19, 2014
Farm Family Congress Day 3
         Philippine Army Night Variety Show – Quezon Park 7pm
Day 5: Thursday – November 20, 2014
       DYRL 90.5 FM Day – Quezon Park 2pm-11pm Variety Shows and Contest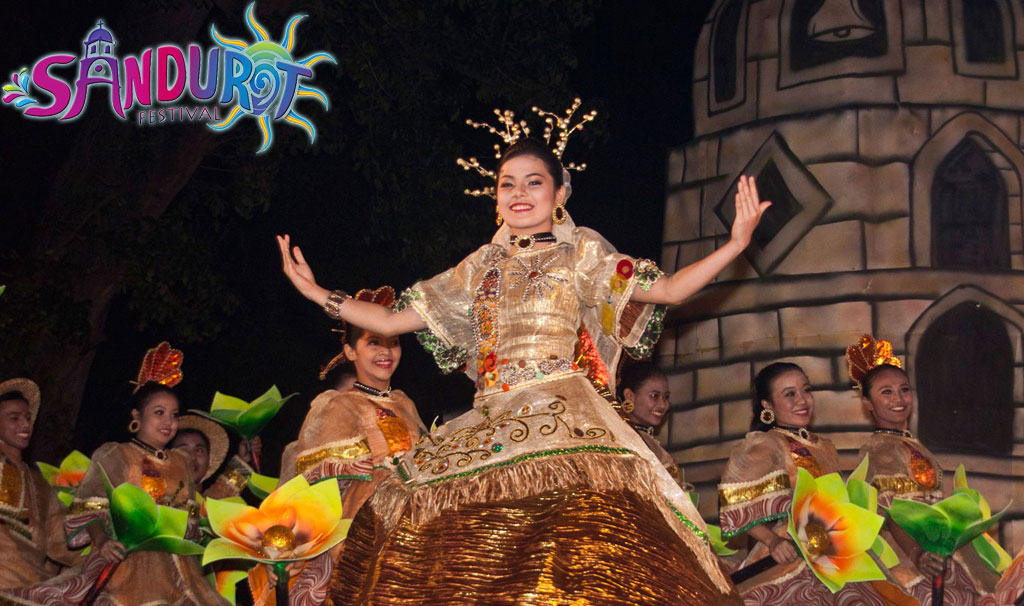 Day 6: Friday – November 21, 2014
Miss Dumaguete 2014  Pageant Night at the NOCC 8pm
Sandurot Transport Show Competition Day 1- Capitol Area 6pm 

         DYHP Variety Comedy Show at Quezon Park 7pm
Day 7: Saturday – November 22, 2014
Sandurot Festival – Street Dancing-3pm Showdown Presentation 5pm

Rice is Life Fest FU- Robinson Place
         DEP-ED Dumaguete Insignia Variety Show – Quezon Park 7pm
Globe Night at the Boulevard- 9pm
         Sandurot Transport Competition Day 2 -Capitol Area
        Pista sa Boulevard : Vamos ala Banquete Day 1
       Fiesta Bazaar sa Boulevard Day 2
Day 8: Sunday – November 23, 2014
          Dumaguete Triathlon-Rizal Boulevard 5am
         Sandurot National Bully (dog) Show Robinsons
         Skylife Sandurot Dance Showdown -Quezon Park 7pm
         Sandurot Transport Competition Day 3
         Pista sa Boulevard: Vamos ala Banquete Day 2
         Fiesta Bazaar sa Boulevard Day 2
Day 9: Monday – November 24, 2014
Charter Day Thanksgiving Mass – Dumaguete Cathedral 9am

Charter Day Parade & Float Competition at SU Grandstand 3pm
         ABS CBN kapamilya Caravan Quezon park 7pm
        Dagit Strees Party- Boulevard 9pm
        Pista sa Boulevard: Vamos ala Banquete Day 3
Day 10: Tuesday – November 25, 2014
         City Fiesta Cathedral-9am
         Social Welfare Day Quezon Park 9am
         ALA-Cobra Boxing Tour -City Hall Quadrangle 5pm
        Little Miss Sandurot sang 2GO Quezon Park 7pm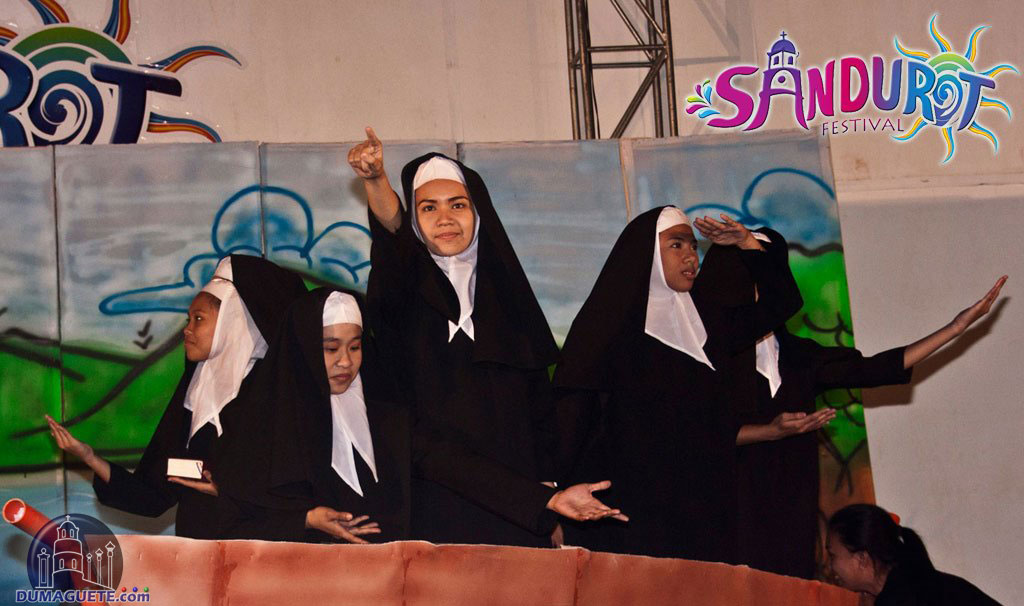 Happy Fiesta Dumaguete
info source :
City Tourism Officer Woodrow Maquiling Jr. & MetroPost
https://dumaguete.com/wp-content/uploads/2014/10/Sandurot-Festival-2014-Dumaguete.jpg
449
1024
Rosario - DC-Team
https://dumaguete.com/wp-content/uploads/2014/08/09-19-550-Logo-Dumaguete1.png
Rosario - DC-Team
2014-10-29 03:38:04
2014-11-06 08:14:44
Sandurot Festival 2014 – 66th Charter Day Celebrations