Miss Dumaguete 2015 was an event split into three parts. We skipped the press-conference as we heard over the years from hundreds of different candidates how they safe the trees, educate the young ones and make the world a peaceful place with social networking. Part two was the talent night which was held at Quezon Park in the center of Dumaguete City. The production number for the Miss Dumaguete 2015 talent night showed the candidates in their take of festival gowns. Here some pictures of the:
Miss Dumaguete 2015 – Talent Night
After a quick change it was time for the candidates to show their talents, or at least what their handler thinks is good to score some points with the judges.
Let us not forget all important people who were attending the Talent and Coronation Night for the search of Miss Dumaguete 2015. Our dearest apologies for all VIPs and those who think they are if they are not in the pictures. There were simply too many and we only have limited time.
Miss Dumaguete 2015 – Coronation Night
After the last VIP was seated and the last hand was shaken, the Coronation Night was ready to start. Like the last years it was held in the Convention Center with a live broadcast onto the big screens in Quezon Park. The outfit for the Production number was a skintight cat-suit kinda-thingy, but see yourself: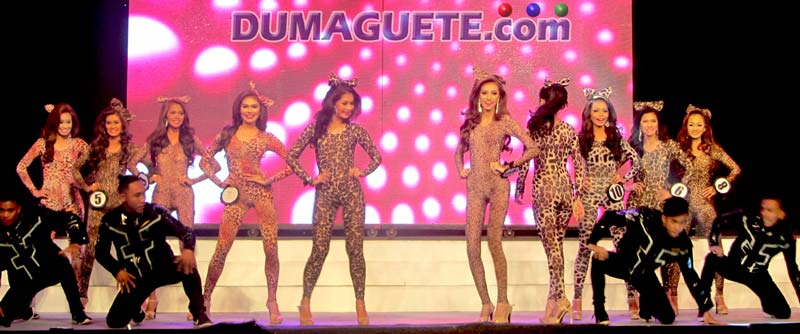 Miss Dumaguete 2015 – Swim Wear
Like always, the swim suit was the most anticipated round, and everybody who likes pink was probably extremely joyful, to see the 10 contestants with some kind of Victoria's Secret wings.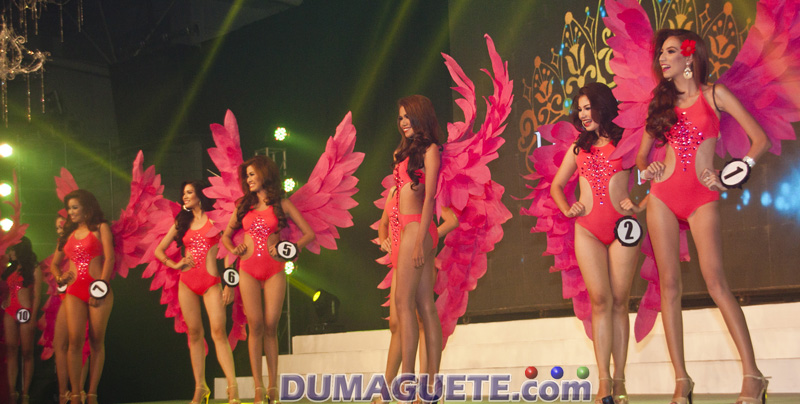 Last but not least the candidates running for Miss Dumaguete 2015 changed into their evening gowns Color of this year was blueish=green and anything related. Surely the designers and fashionistas have an exact name for this color. It took until past midnight until the judges came to a decision and crowned the new Miss Dumaguete 2015.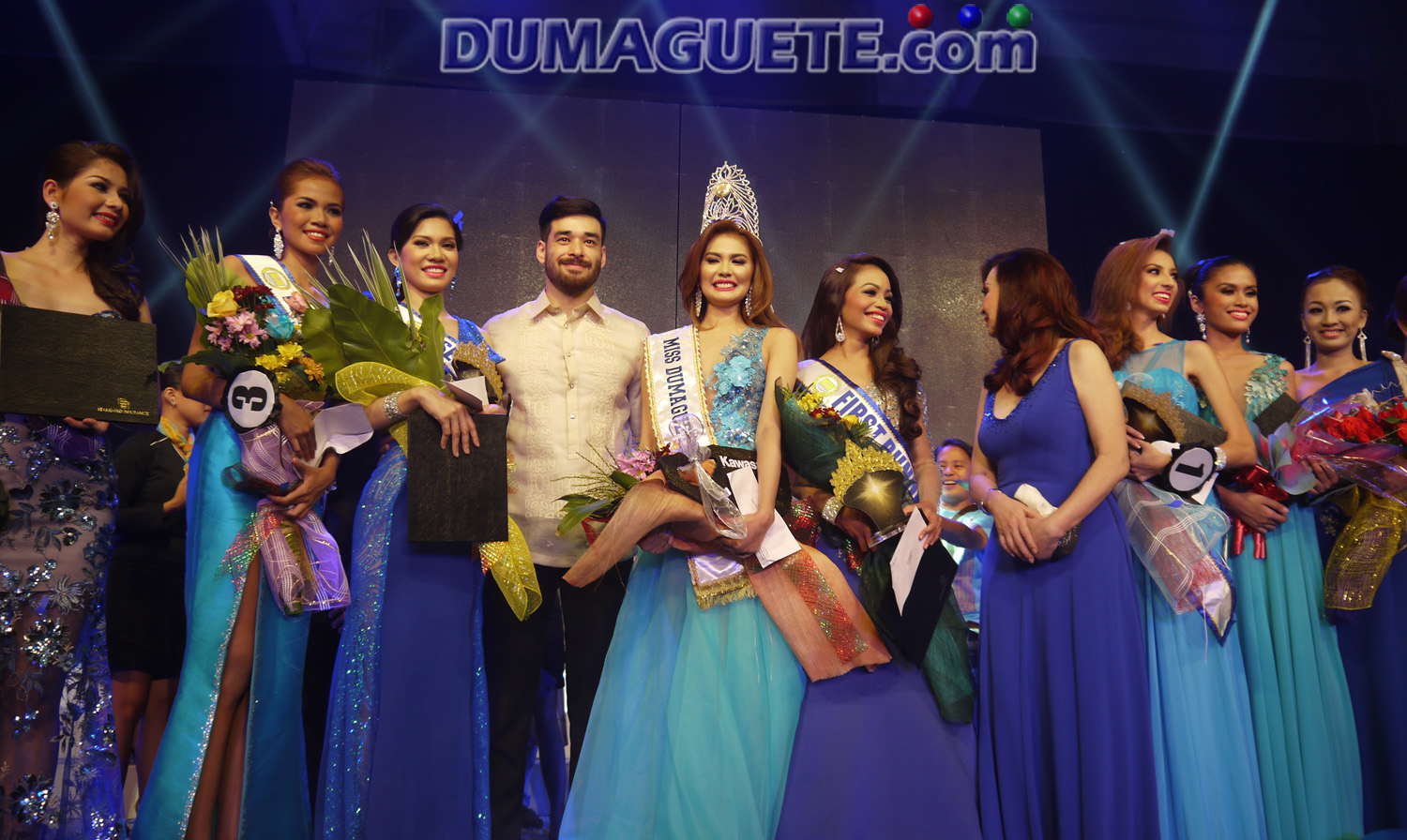 Congratulations Miss Dumaguete 2015