Buglasan Street Dance Competition and Parade 2013
The highlight of each year's Buglasan celebration in Negros Oriental is the Street Dance Competition. Of course the Buglasan 2013 Street Dance Competition made no difference. Many thousand spectators lined up on the streets of Dumaguete to watch the competitors.
The Buglasan 2013 Street Dance Competition had 6 contestants, all of them in wonderful costumes with a great choreography. Some connected to the tradition of the region, some theme-based.
It already has been a long day for the groups. They started early morning to show their performance at the Festival Showdown at the Lamberto Macias Sports Complex. After a quick lunch, re-doing the male-up and resting a bit, they lined up in Hibbard Avenue to start the Buglasan 2013 Parade.
The weather was perfect. The sun was smiling and also watching the participants as they started the parade around 2:00pm. Towards the middle of the Street Dance Parade it got a bit cloudy, what was actually nice for the performer, as their job was already hard enough. … the wonderful smiles of the lovely ladies of Negros Oriental shined more than any sun could do anyway.
Bais at the Buglasan 2013 Street Dance Competition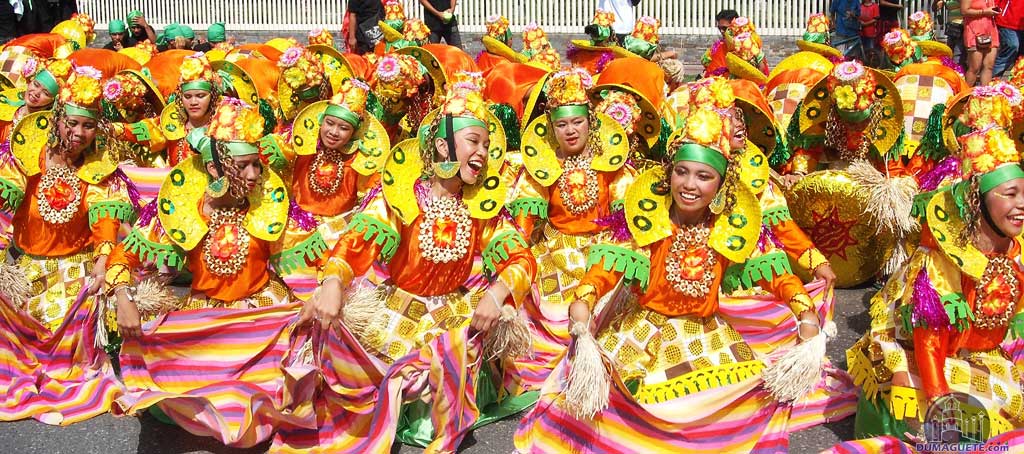 The first group came from Bais City with a great choreography, even high above the power-lines of Dumaguete.(Click on pictures to enlarge)
Jimalalud at Buglasan 2013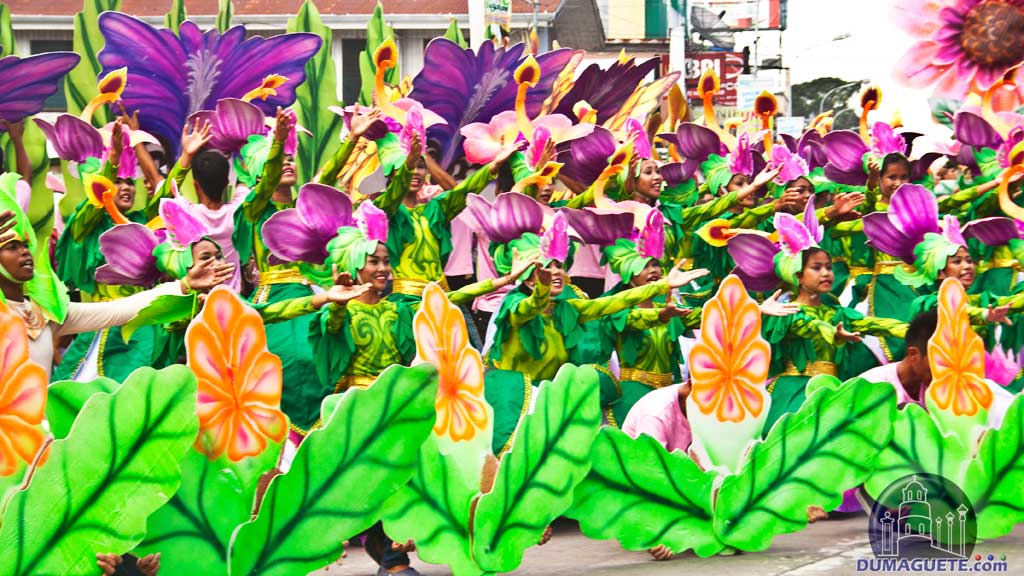 The group of Jimalalud, representing the Hambabalud Festival had probably the most colorful performance . Enjoy the pictures below.(Click on pictures to enlarge)
Santa Catalina at Buglasan 2013
The stars of Sta. Catalina were like last year the small monkeys, which rolled all over the place entertaining the guests of this year's Buglasan Festival from all over the Philippines.
Bayawan at Buglasan 2013
Despite the flooding not long ago, the City of Bayawan joined the Street Dance Competition with a very entertaining performance, representing the Tawo Tawo Festival
San Jose at Buglasan 2013
San Jose, representing the Ayuquitan Festival was the smallest group, but showed a lot of energy which made easily up for the smaller number of participants.
Tanjay at Buglasan 2013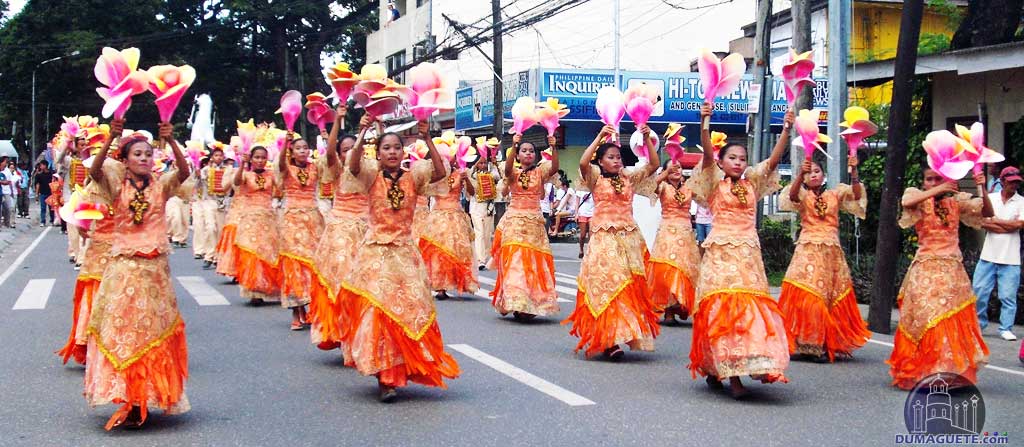 Last but not least came the Street Dance Group representing the Saulog Festival of Tanjay. With a lot of participants in different sections, Tanjay was a great competitor.
Winner of the Buglasan Street Dance Competition 2013
There was not only one winner, there were thousands of them. Each and every one who came to watch the Street Parade of Buglasan 2013 dancing through the streets of Dumaguete City is a true winner and surely went home with a big smile.
Apologies if a picture went into a wrong group, just write us a note and we will change that.
From our side many thanks to all the participants who performed exceptional, gave us their biggest smile and worked so hard to perform at the Buglasan 2013 Street Dance Competition.
https://dumaguete.com/wp-content/uploads/2013/10/buglasan-streetdance-competition-034.jpg
1024
768
Rechel DC-Team
https://dumaguete.com/wp-content/uploads/2014/08/09-19-550-Logo-Dumaguete1.png
Rechel DC-Team
2013-10-19 14:24:18
2018-05-20 08:00:51
Buglasan Street Dance Competition and Parade 2013