Valencia – Negros Oriental
Valencia is a municipality in the province of Negros Oriental, located 9 kilometers or 5.6 miles west and uphill of the provincial capital Dumaguete City. The municipality has 31,477 inhabitants, according to the national census data from the year 2010. In the year 2007 Valencia was voted as "the greenest and cleanest" town of the Negros Oriental Province. The municipality has as patron saint, Our Lady of the Abandoned, with a town fiesta commemorating her feast day celebrated every year on October 12. The municipality of Valencia is divided in 24 barangays. In Valencia the Cebuano dialect is commonly spoken but English is also widely used.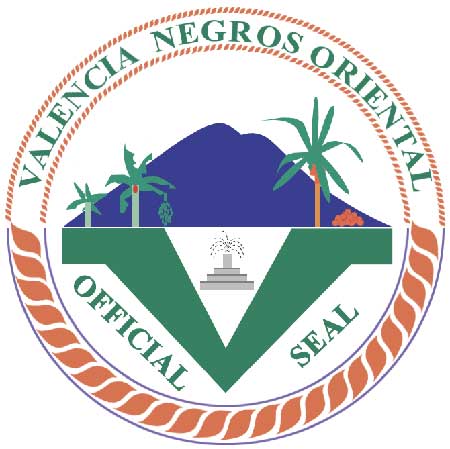 Brief History of Valencia
The former name of Valencia was originally Ermita, meaning "a secluded place". The town got that name due to its being a refuge from the assaults of the marauding Muslim pirates. In the year 1856, the Spanish colonizers renamed Ermita to Nueva Valencia, in honor of its parish priest from Valencia, a region in Spain. In the year 1920 Nueva Valencia was renamed Luzuriaga in honor of Don Carlos Luzuriaga, a delegate from Negros island to the Philippine Legislature. The town was finally renamed Valencia in the year 1948.
Geography
Valencia municipality occupies an area of 14,749 hectares, 65% mountainous with elevations averaging in a range from 200 to 500 meters, and 35% of surface area classified as plains. The top of Mount Talinis is located along the municipal southern boundary and stands at an elevation of 1,903 metres or 6,243 feet. Valencia has a cooler climate than the average of the other Filipino municipalities, because of its higher elevation.The region around the municipality is also the most important watershed area of Negros Oriental, providing abundant drinking water not only to Valencia but also to its neighboring municipalities.
Getting to Valencia
Known as "The Little Baguio of Negros", Valencia is about 9 km away from the bust city streets of Dumaguete.
The most practical way in getting to Valencia is getting a jeepney ride. The terminal for the jeepney is located just south of the Public Market. Jeepney come and go every 15 minutes. Traveling time going to Valencia takes about 15-20 minutes via a jeepney and the fare cost for the ride is about Php 15.00 only.
Of course, special trike (tricycles) can be negotiated for small private rides going to Valencia. But we suggest taking the local jeepney ride not only for a more budget friendly transportation but also for a cultural experience of Filipino lifestyles.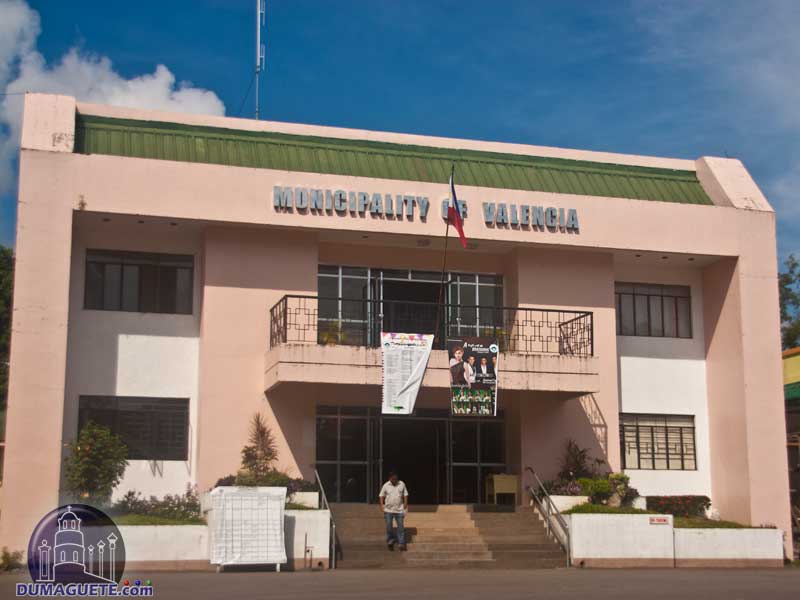 Barangay of Valencia Negros Oriental
Apolong
East Balabag
West Balabag
Balayagmanok
Balili
Balugo
Bongbong
Bong-ao
Calayugan
Cambucad
Dobdob
Jawa
Caidiocan
Liptong
Lunga
Malabo
Malaunay
Mampas
Palinpinon
North Poblacion
South Poblacion
Puhagan
Pulangbato
Sagbang
Public Elementary Schools
| | | |
| --- | --- | --- |
| Badiang Primary School | Dobdob Elementary School | Palinpinon Elementary School |
| Balabag Elementary School | Dungga Primary School | Puhagan Elementary School |
| Balili Primary School | Inas Primary School | Pulangbato Elementary School |
| Balugo Elementary School | Liptong Elementary School | Sagbang Elementary School |
| Bong-ao Elementary School | Malabo Primary School | Valencia Elementary School |
| Bongbong Elementary School | Malaunay Elementary School | Vicente I. Villa Middle School |
| Caidiocan Elementary School | Nasuji Primary School | |
Public High Schools in Valencia
Pulangbato National HS Pulangbato , Valencia

Balugo National HS Balugo, Valencia
Valencia National HS (Valencia Technical. School.) Bong-ao, Valencia

Valencia National HS -Dobdob Ext. Dobdob, Valencia
All information about public schools were provided by the DepEd Negros Oriental
Economy
Valencia is a producer of electric power by using the natural geothermal power. A geothermal power station operated by the Energy Development Corporation is hosted by Valencia's Barangay Puhagan. The electric power produced there is supplying the needs not only of Negros, bur also Panay and part of Cebu.
The economy of the municipality of Valencia is mainly based on agriculture and the lanzones fruits grown in Valencia are exported to other towns across the province. Other major agricultural products of Valencia are copra, abaca, corn, vegetables, flowers, root crops, and other exotic fruits such as rambutan.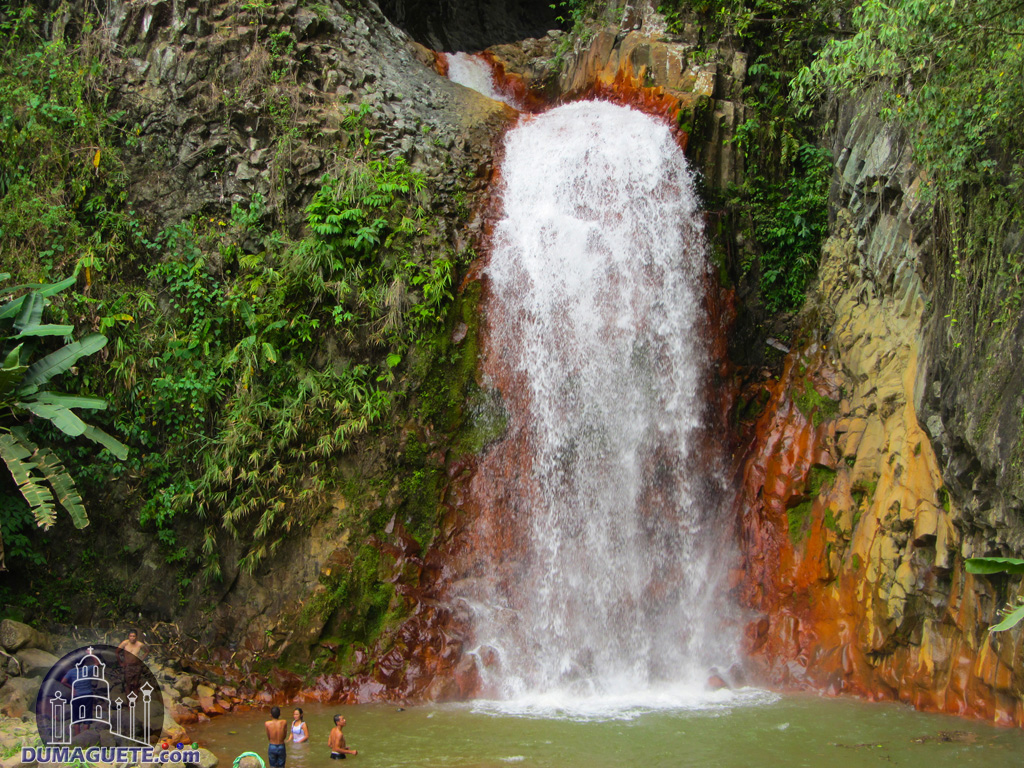 Landmarks and Touristic Attractions of Valencia
One of the landmarks of the municipality of Valencia is the Filipino-Japanese Amity Memorial Shrine, which stands at the foot of Mount Talinis and marks the spot where Filipino and American troops fought the Japanese Imperial Army during the World War II. Another touristic attraction in Valencia is the Casaroro Falls. Other eco-tourism sites include Tejero Highland Resort and Adventure Park, Banica Swimming Lagoon, Malabo / Pulangbato Falls, Mt. Talinis, and the Forest Camp. Other interesting landmarks of Valencia are the Spanish Fountain and Cata-al War Memorabilia, a private collection including grenades, bombs, grenades, coins, Japanese and American bills, medals, a Japanese soldier mummy, and an authentic military uniform.
Useful Contacts of Municipality of Valencia
Valencia Municipality Hall: (035)  226- 3592 , 522 0242, 423 4078
Valencia Tourism Office: (035) 423-8339
Valencia Assessor Office: (035) 226- 8046
Valencia Municipal Civil Registra MCR: (035) 226-3598
Valencia Tresurer Office: (035) 225-3014, 423 8176
Valencia Health Center: (035) 423 8249 – Rural Health Unit serve as Hospital of Valencia
Valencia Police Hot line: (035) 225 3031 or 0927 9832 642
Valencia Fire Station: (035) 423 8316
Valencia Engineering Office: (035) 423-8189
DepEd Elementary: (035) 423-8217
DSWD:(035) 226-2518