Silliman University drops in University Ranking 2024
The highly awaited Asian University Ranking 2024 was published on November 8, and the outcome was slightly different than some expected and many hoped. Silliman University drops again in the university ranking. This is an ongoing decline in rankings for seven years in a row.
It is the sad truth about the SU rankings overall Asia, South Eastern Asia and the Philippines. SU still remains in the Top 10 of the Philippine Universities, however, with only taking a shared 8th place it is also a drop from last year´s spot and the air to remain in the Top 10-list became a bit thinner.
What is the QS World University Ranking
The QS World University Rankings is an annual publication by Quacquarelli Symonds (QS). The QS World University Rankings evaluate universities worldwide based on various criteria to provide a comparative assessment of their academic performance and reputation.
856 universities from Asia are included in this year's QS Asia University Rankings. Peking University has been ranked as the best university in the region, benefiting from a perfect score for academic reputation – one of the 11 indicators used to compile the rankings. Some other indicators are:
Employer reputation
Citations per paper
International research network
Papers per Faculty
Faculty staff with PhD
The Peking University took over the top-spot from the National University of Singapore in 2023 and defended the 1st place in the 2024 ranking.
Silliman University – QS University Ranking
In 2016 SU was about to enter the Top 250 Universities in Asia but the tables have turned with a decline in ranking, not making the Top 600 anymore.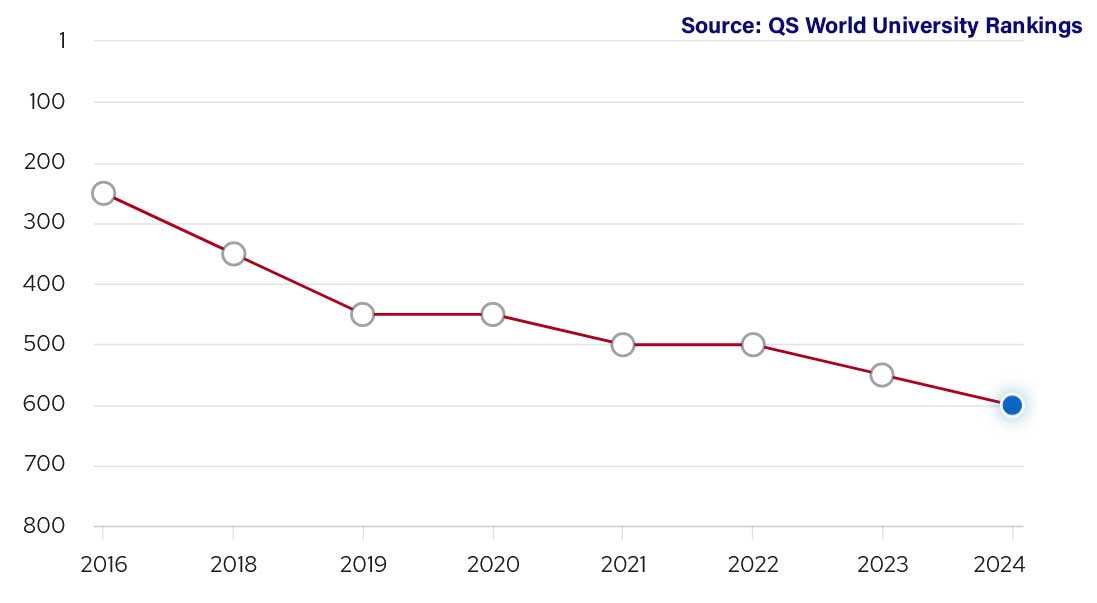 The university ranking for South-East Asia was first published in 2023. SU ranked 88. 2024 sees here also a decline in ranks. "Silliman by the Sea" can be found on 99 and the drop-out of the Top100 is looming at the horizon.
In the national ranking the QS report shows eight Universities ahead of SU. Top national university remains the University of the Philippines in Quezon City. It is also the only Philippine university which made it into the Top 100 of Asia with a Academic Reputation of 61.2/100 (SU: 10.2/100 and a Employer Reputation of 77.7/100 (SU: 8.4/100)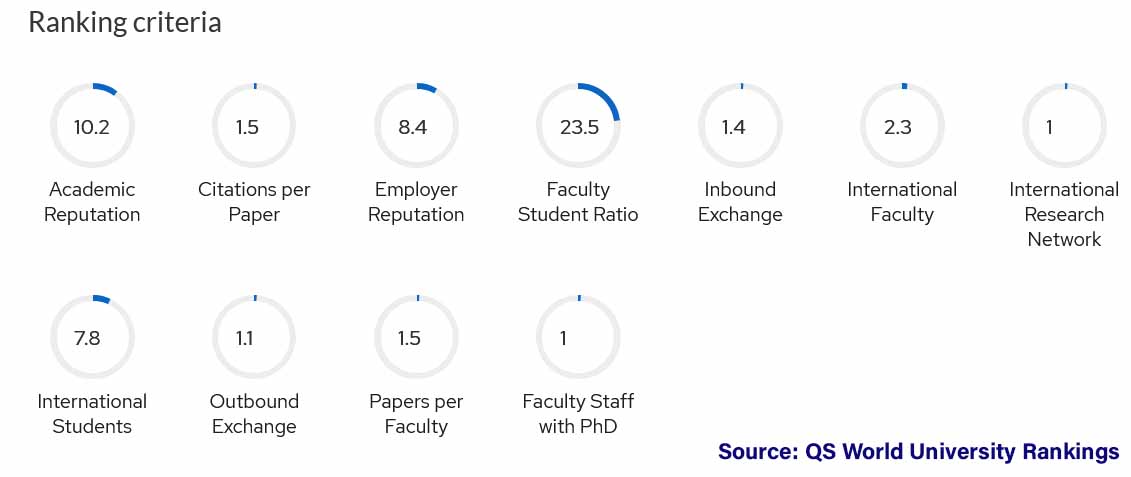 Of course, this university ranking is just one measure of a university's quality and may not capture all aspects of its performance or suitability for a particular individual or field of study. So it's helpful to consider multiple sources when evaluating universities. Silliman University is still the best what Dumaguete City and Negros Oriental has to offer in terms of education. The alarming signal is, that SU drops year after year in comparison with other Universities in the Philippines, in Southeast Asia and all Asia.
All data sourced and verified via QS World University Rankings