Landmarks and Tourist Spots in Santa Catalina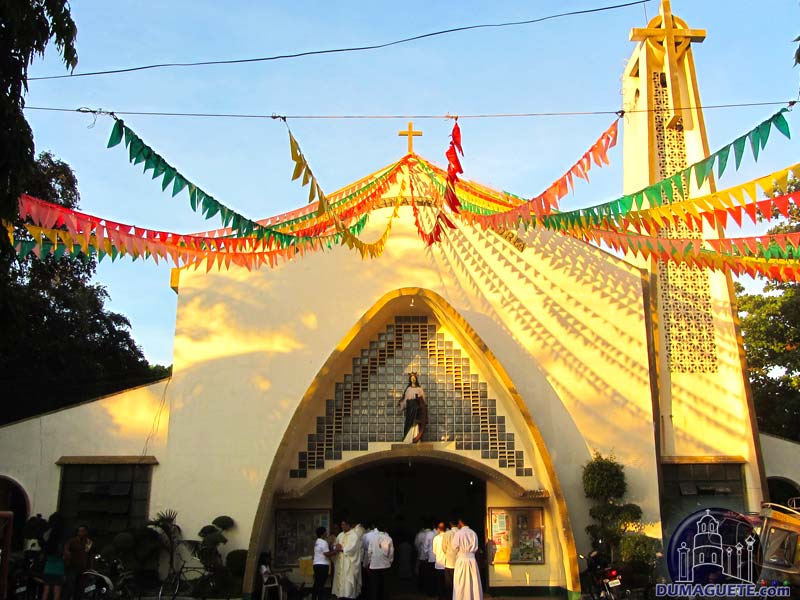 A landmark of the town is the St. Catherine of Alexandria Parish Church, build in the year 1958. Another landmark and one of the religious tourist spots in Santa Catalina is the Heaven Garden with the Stations of the Cross, located in municipality's Milagrosa Barangay. The Station of the Cross are made in life-size stone, and deployed on a hilltop. Visitors can take a two-hour trek to this landmark, which the faithful religious pilgrims find it rewarding.
Rivers and Waterfalls in Sta. Catalina
In the barangay Amio, the Talostos Falls are the tallest waterfall of Santa Catalina, with a distance of 50 feet from the ground. Mantangla Falls is another spectacular landscape. Other waterfalls in Santa Catalina are Mantabios Falls, Baknit Falls, and Bug-as Falls. Other natural landmarks in the region that can be visited by tourists are the Mantangla Spring, the Carnabalan Spring, Cave and Falls, the Pamu-at Cave, and the Manglangit Cave. However, there are no regular tours and some of the spots should not be visited in rainy season, others require good physical conditions.
Wildlife & Monkey Sanctuary in Sta. Catalina
The wildlife & monkey sanctuary preserve rare and extinct species on 2 hectare tract of land covered with perennial plants. The Caranoche Mangrove plantation is at around 20 minutes drive from town. The Caranoche Beach is another of the tourist spots in the region and offers activities such as beach volley, fishing, Bangka riding contest, and skim boarding
Watch the Tourist Spots and Attraction of Santa Catalina here: