Batinguel Annual Summer Festival 2014
The summer is here and the Barangay Fiestas are in full swing. Barangay Batinguel celebrates their yearly Summer Festival from May 14 – May 19. The Barangay Officials gathered together to have the official schedule of events ready in timely manner for this coming Batinguel Summer Festival 2014.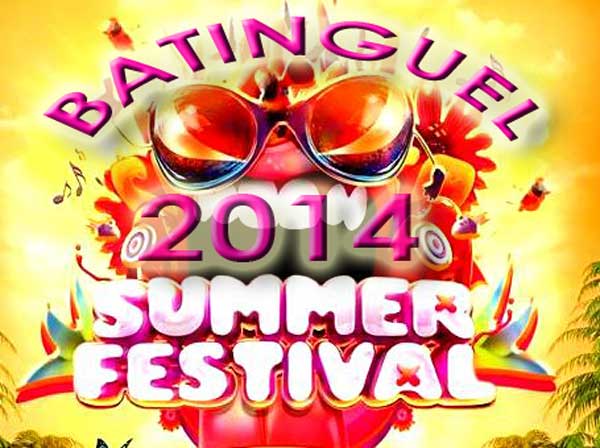 Batinguel Summer Festival – Schedule of Activities

Schedule may change without prior notice !
May 15 2014
May 16 2014
8:00 PM Fashion show and Dance Number Participants Dumaguete Kinetic Authentic Models (DKA),/  BATES & Taclobo High School at Barangay Hall
May 17 2014
7:00AM Marathon Open 4.5K & 6.5K Male & Female
9:00 AM Karambola in front of SJR Store
11:00 AM Piglet Catching in front of SJR Store purok 6
1:00 PM Championship Double Billiard at A&A Billiard Hall
8:00 PM Bingo Social 8:00PM Participants SUN CELLULAR in Barangay Hall
May 18 2014
1:00 PM Pole Climbing 1:00PM In front of SJR Store purok 6
1:00PM Tug and WAR in front of SJR Store
8:30 PM Tourism Road Show Participants Tourism Office at Barangay Hall
May 19 2014
Mega Variety Show at 8:00PM Participants Tanjay Actress
Championship Singles Billiard at 1:00PM at A&A Billiard Hall
This event is prepared by all Barangay Officials of Barangay Batinguel Dumaguete City
For Inquiries and More Details please Call (035) 226 – 2931 or (035) 421- 2947
Look for Councilors: Allan Aranas and Ramonita Tolin.

While usually the big events are for good reason are in the focus of the public, we are always happy to drop by when smaller celebrations are held. During the Summer Festival 2014 in Batinguel the DINS Team visited a few events which were not in the spotlight of any media. Of course we took some snapshots of the competitions and want to share them with our website visitors.
Cock Fighting
The fun part was that -other to regular cock-fighting- in this competition all rooster were at the same time in the pit and the last cock standing is the winner. It was also a smart one, as he was standing in the corner until there were only 2 or 3 opponents were left but already exhausted.
Pole Climbing and Sack Hopping

During the pole climbing the participants tried all kind of techniques. Some used rugs and sand to get a better grip, others build 4 men high pyramids but nobody could get to the top. When everybody was ready to give up, a young guy came and climbed alone to the top like he never did anything else in his life before.
Dumaguete Tourism Roadshow
The Dumaguete Tourism Roadshow was truly a Highlight of the Batinguel Summer Festival. The Dumaguete Tourism Office organized a colorful event with many games, show and music. Very well done and highly entertaining! Only the audience appeared a little bit reserved and the artists on stage deserved a bit more appreciation than the Batinguel audience gave this evening.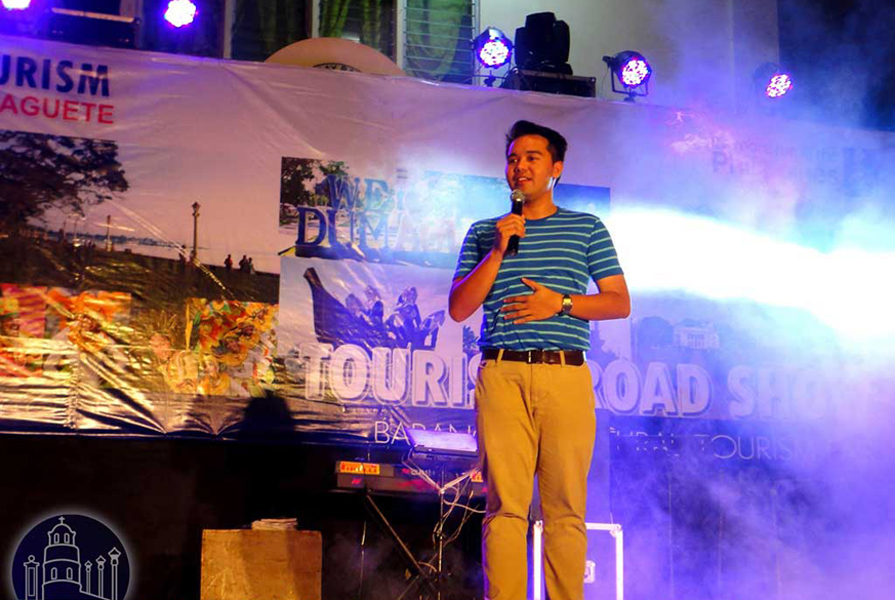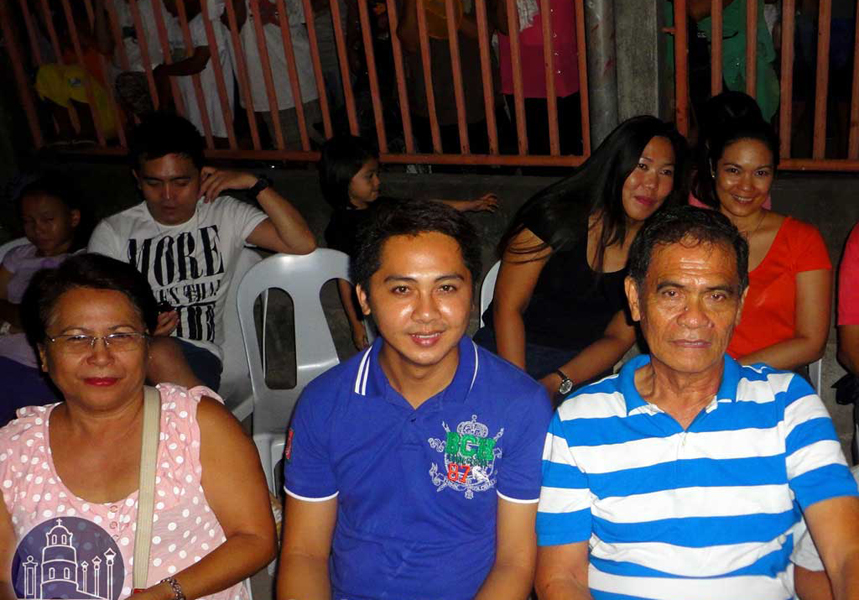 The Sumer Festival in Batinguel 2014 was a great success. A big Thank You to the organizers of the Barangay and the Dumaguete Tourism Office.

https://dumaguete.com/wp-content/uploads/2014/05/summer-festival-compilation-2014.jpg
448
600
Rechel DC-Team
https://dumaguete.com/wp-content/uploads/2014/08/09-19-550-Logo-Dumaguete1.png
Rechel DC-Team
2014-05-19 21:12:35
2018-05-20 08:00:45
Batinguel Annual Summer Festival 2014