Tabuc Tubig Santa Cruzan Procession 2014
Month of May has a lot of festivals here in Dumaguete City. One of the Barangays here in Dumaguete  is Tabuc Tubig. Residence here are celebrating their Fiesta and have a lot of activities going on.  With the help of local goverment as well as baranagy officials, and helpful youth in this barangay the event turned out to be very successful. The highlights of the fiesta activity is the Miss Santa Cruzan Pageant. The next day after the pageant the Procession started at the afternoon 5pm after the Novena in their chapel, all participants in the festival activities joined in the procession as a gift for their patron.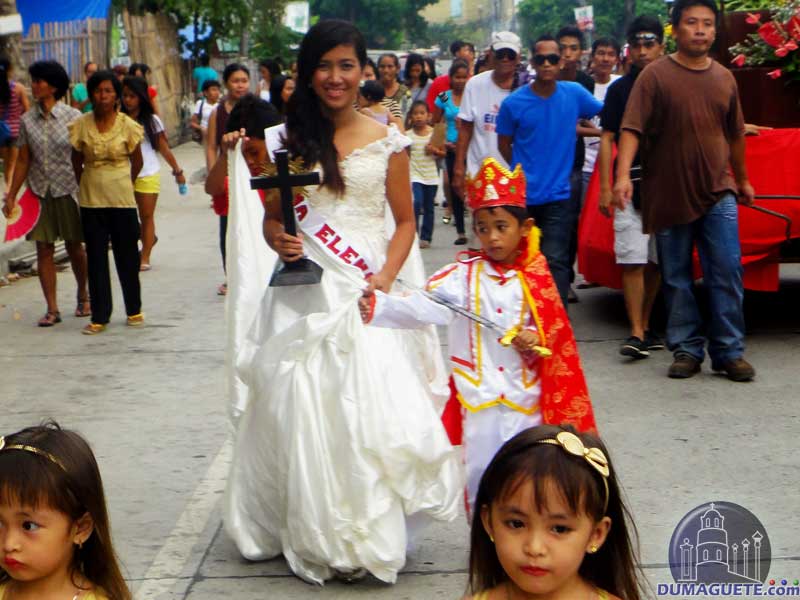 Some residence of this barangay were busy preparing for small party and can't go to the procession, however, some others are busy getting ready and make the procession successful. They will make sure kids are happy and proudly participating in the parade on the street to represents the characters of Reyna Elena, Reyna Abogada (Queen Advocate/Lawyer),Reyna Justícia (Queen Justice),Divina Pastora (Divine Shepherdess), Reyna de losÁngeles (Queen of Angels),Luklukan ng Karunungan (Seat of Wisdom) – carries a Bible,Reyna de las Estrellas (Queen of the Stars),Rosa Mystica (Mystical Rose) and more. Also the Candidate of the Miss Santa Cruzan Pageant 2014 were participating in the procession.
Here are some Pictures
and more
https://dumaguete.com/wp-content/uploads/2014/05/2014-Santa-Cruzan-prosession-06jpg-SMALL.jpg
800
600
Rechel DC-Team
https://dumaguete.com/wp-content/uploads/2014/08/09-19-550-Logo-Dumaguete1.png
Rechel DC-Team
2014-05-26 14:22:52
2018-05-20 08:00:39
Tabuc Tubig Santa Cruzan Procession 2014