Pakol Festival 2015 – Sta. Catalina
Lovely Ladies and Little Monkeys
What actually sounds like the standard relation between men and women worldwide is actually celebrated at the Pakol Festival in Sta Catalina. Most Dumagueteños remember the little monkeys at the Street Dancing and Showdown of the yearly Buglasan Festival. They are part of the Sta Catalina contingent, representing the Pakol Festival. Of course the DC Team followed the invitation of the local tourism officer and visited the municipality in the south of Negros Oriental for the Pakol Festival 2015.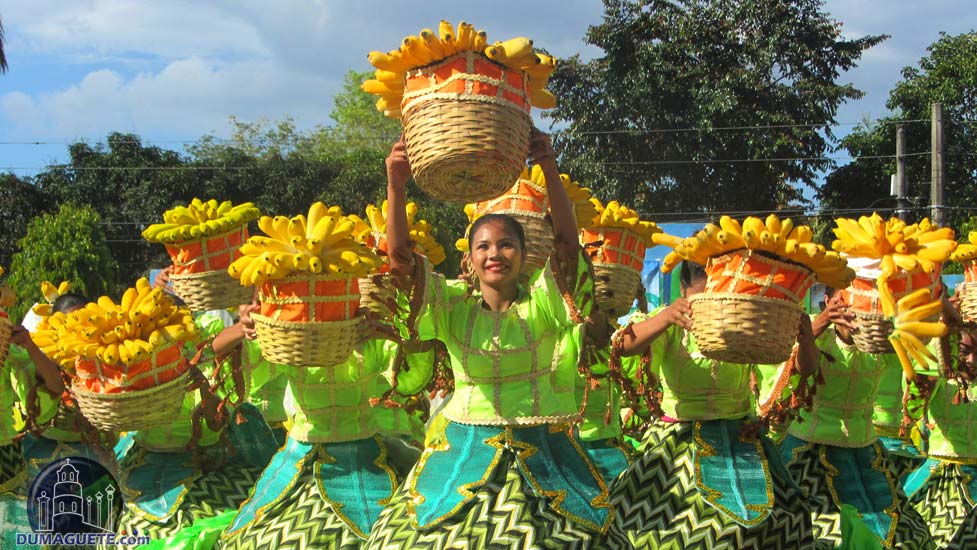 Pakol is the name of a banana growing in this region. This is also the preferred food of the monkeys which can be found in the hinterlands of Sta Catalina.  Visitors of this municipality actually have the chance to visit the monkey sanctuary which is about a half hour drive and a little hike away from the town.

Four contingents participated in the street dancing and showdown of the Pakol Festival 2015. While the number seemed small, the quality was very high. 80-100 dancers per contingent were allowed. This created awesome, vibrant and colorful formations which resulted in loud cheers and and a lot of applause along the streets of Santa Catalina.