Kahayag Dance Company
&

Karinyoso Boys at Buglasan 2015
Tuesday was the evening for a nice show at the big Stage on Freedom Park. The Kahayag Dance Company & Karinyoso Boys supported by Urban Myx from Mindanao delivered a good show for the big crowd in front of the stage.
Kahayag Dance Company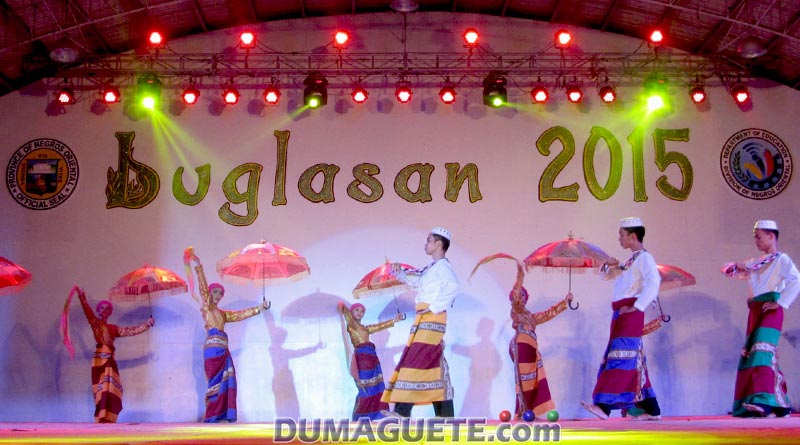 Kahayag Dance Company representede the Philippines, in the 2015 IYF World Cultural Dance Festival in South Korea. Not only that, they bagged the greand prize of US$5,000.00. In their first set the Kahayag Dance Company presented traditional performances in authentic costumes.
 Karinyuso Boys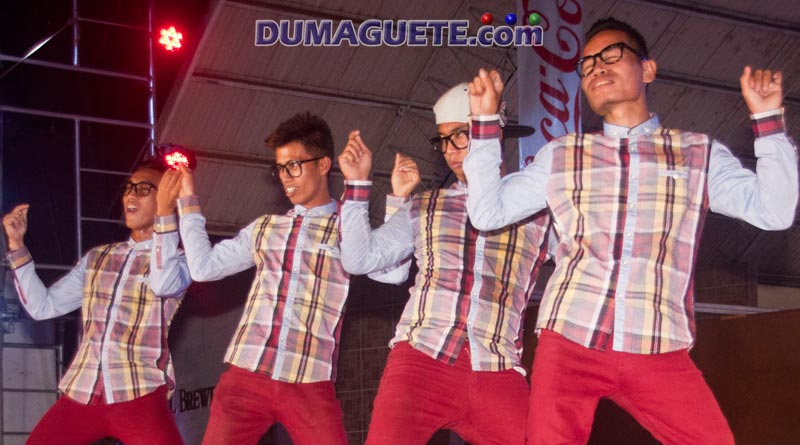 Not much need to be said about the Karinyoso Boys. Since they  reached the Semifinals of Philippines Got Talent Season 2 they are the darlings of most Dumagueteños. The comedic dance crew made everyone in the audience laugh out loud.
Urban Myx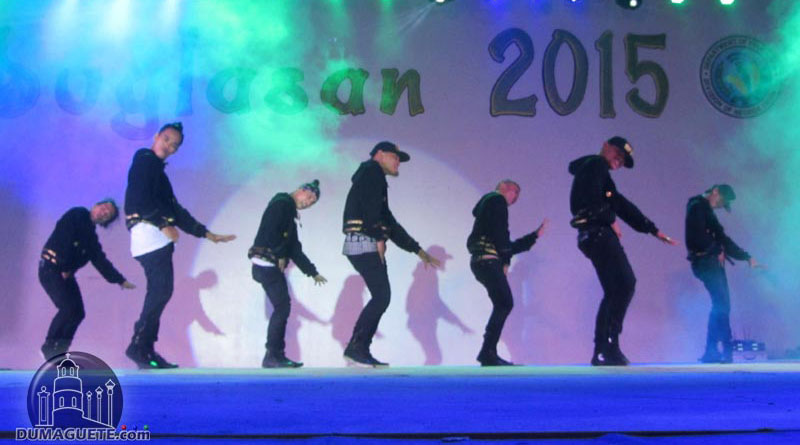 Urban Myx from Mindanao were the surprise Act of the evening. In two sets the Hip Hop and Freestyle Dance Crew showed a very professional and entertaining performance and made it clear why thy represented the Philippines at several international competitions in Australia and Singapore
Contemporary Dances by the Kahayag Dance Company
Last but not least the Kahayag Dance Company entered the stage again and showed, that they are not only Masters of traditional Southeast Asian folk-dances, but also very talented when it comes to contemporary dancing. Several very well choreographed numbers brought the great evening to an end.