Siaton – Negros Oriental
Siaton, a beautiful rural municipality, is often referred to as the 'rice bowl' of the South in Negros with nice rivers, lakes and mountains covering some parts of the municipality. Siaton is located in the south of Negros Oriental Province, about 50km away from Dumaguete City covering an area of about 335.9 sq Km, making it the only municipality spanning the entire south tip of Negros Island.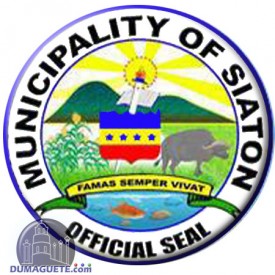 Brief History of Siaton
The legend of municipality can be traced back to the days before the arrival of the Spaniards in the Philippines. There was a tiny settlement at Bokoboko between the now Canaway and Siaton rivers who were the descendants of one of the ten families that moved away from Borneo with Datu Puti. The people were prone to constant raids by pirates and this forced them to move out to Olambid. They further moved out to Calumpang as instructed by the Spanish missionaries in the town under Eskong Yawa and finally in 1872, they settled in Poblacion.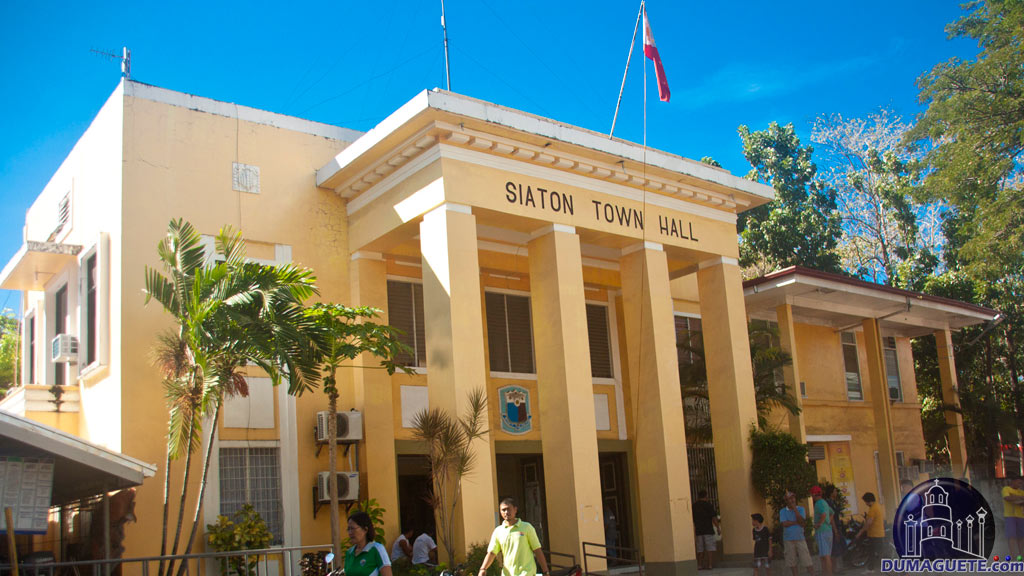 Festivals in Siaton
The Acta people of Siaton are known for their native folk dance called the inagta, in which they imitate a leaders' dance sequence mimicking animal movements such as movements made by animals like monkeys, snakes, frogs, crows and the tinkling. The dance is done in front of an image of the patron saint San Nicolas de Bari and also in front of the house of the residents. The Inagta Festival usually takes place in the first week of December.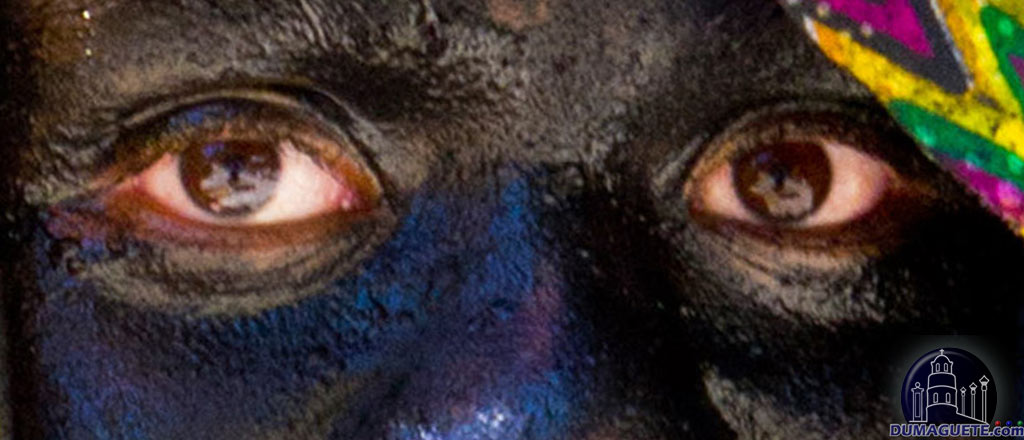 Barangays of Siaton Negros Oriental
Albiga
Apoloy
Bonawon
Bonbonon
Cabangahan
Canaway
Casala-an
Caticugan
Datag
Giliga-on
Inalad
Mantiquil
Mantuyop
Napacao
Poblacion I
Salag
Poblacion II
Poblacion III
Poblacion IV
San Jose
Malabuhan
Sandulot
Si-it
Sumaliring
Tayak
Maloh
Economy in Siaton
With the wide range of inland green area in the hinterlands, there is massive agricultural activity in this town. The native produce a great number of food crops which includes rice (the main farm product), corn cassava, coconuts, sweet potatoes, mangoes, black berries and siri-guelas. They also have aggro-forestry in the mountainous areas being reforested with fruit trees and enormous sugarcane plantations that supports the economy in Siaton.
Points of Interest and Tourist Spots of Siaton
Siaton offers tourist a great getaway with long stretch of beaches along the coastal areas. There are also mountain lakes great for outdoor activities. Lake Balanan is the most famous in Siaton, about 15km away from the National highway and is suitable for outdoor recreational activities like swimming and camping. Another wonderful location for tourists is Antulang beach resort, which has white pebbles with clear waters featuring beautiful underwater scenery. The beach is perfect for snorkeling as well as sightseeing with the interesting and amazing rock formation on the beach.
The Tambobo Bay is yet an excellent beach with superb sites for scuba diving, sailing, sunbathing, trekking and wind surfing. All these area are still developing their tourism potential and will in future be the reason for visits to Siaton, especially for tourists who want to get in touch with nature. There are great hotels to lodge in when in Siaton. These include luxury resorts and spas with excellent hospitality for tourists. There are also cheap hotels and booking can be done before arrival of the guests.
From Dumaguete one can rent vans to take them into Siaton or organize a pick-up via the Hotel or Beach Resort in Siaton, where they intend to stay.
Useful Contacts of Municipality of Siaton
Siaton Mayor's Office: 0905 342 5162
Siaton Tourism Head Office: 0915 892 7786
Siaton Philipines Police Chief Office: 0936 337 7155
Siaton Fire Department Office: 0917 300 4451
Siaton Disaster's Office: 0915 835 9318
Siaton Budget Office: 0917 314 0127
Siaton Accounting Office: 0915 877 8437
Siaton Licensing Office: 0926 505 5371
Siaton Rural Health Unit: 0917 325 0417
Siaton Human Resources Office: 0915 777 3692
Siaton Department of Environment and Natural Resources Office: 0915 787 5999
Siaton Community Affairs Office: 0927 970 0574
Siaton Engineering Office: 0917 322 6583
Siaton Assessors Office: 0917 701 8511
Siaton Department of the Interior and Local Government Office:0935 383 9710
Siaton Treasurer's Office: 0917 707 9704
Siaton (SB) Sangguniang Bayan Secretary Office: 0922 326 3555
Siaton (BIR)  Bureau of Internal Revenue Office: 0935 759 6917