Bayawan City – Negros Oriental
Bayawan City also called the "Agricultural Capital of Negros Oriental" is situated in the South West of Negros Oriental. Bayawan is a coastal city, opening onto the Sulu Sea to the South. It lies about 100 kilometers southwest of Dumaguete City, the provincial capital of the Negros Oriental province. The City has been divided into 28 Barangays, the Philippine term for a small administrative district. It borders with Tanjay City to the East, Basay to the West, Mabinay to the North and Santa Catalina to the Southeast.
Brief History of Bayawan
Bayawan City was first founded in 1751 by Spanish Friars who named in Tolong Nuevo (New Tolong). Tolong was at that time the name of what is now the Santa Catalina municipality, but it has been mostly forgotten since the name was changed in 1953. Bayawan itself was officially declared a city on December 23, 2000.
Getting to Bayawan

 
About 100 km south of Dumaguete City, the municipality of Bayawan lies proudly as rice fields, falls and mountains surround the developed provincial little paradise.
Getting to Bayawan can be in two ways. One is by riding a bus. Dumaguete Ceres Bus will take about three hours traveling and will cost about Php 135.00 for air-conditioned rides and about Php 110.00 for non-air conditioned rides.
The other way in getting to Bayawan is by a v-hire (van for hire). Traveling time will only take about two hours and thirty minutes and will cost only about Php 100.00.
Barangays of Bayawan Negros Oriental
Ali-is
Banaybanay
Banga
Villasol (Bato)
Boyco (Poblacion)
Bugay
Cansumalig
Dawis
Kalamtukan
Kalumboyan
Malabugas
Mandu-ao
Villareal
Maninihon
Minaba
Nangka
Narra
Pagatban
Poblacion
San Isidro
San Jose
San Miguel
San Roque
Suba (poblacion)
Tabuan
Tabuan
Tayawan
Tinago (Poblacion)
Ubos (Poblacion)
Geography and Environment
Bayawan City takes up 13% of the Negro Oriental province's land mass, some 699km2. Of this, 15.73 km2 is the urban area containing the central business district as well as the industrial and commercial hub. Some 102.6 km2 makes up the sub-urban area, where most of the city's residents stay, and the agricultural development is being pursued most strongly. 580.75 km2 of the city is designated as a rural area. This is where most of the agriculture is produced, and though some areas have high trade and economic growth, most of the area is underdeveloped.
A census taken in 2010 has placed the population at 114,074, mostly of Cebuano descent. This works out to a current population density of 146 per km2. It has been estimated that by 2020 the population will have reached 120,000. There are three colleges in Bayawan City including the Negros Oriental State University, as well as numerous private and public high schools such as Saint Augustine Academy and Bayawan National High School.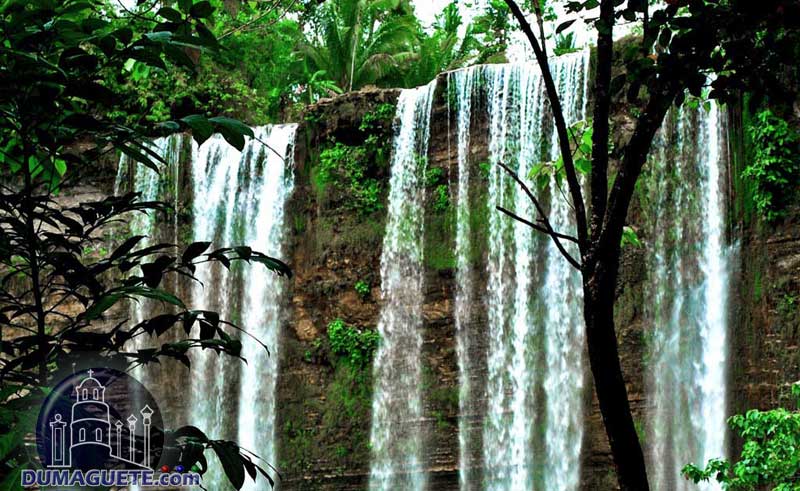 Economy in Bayawan
Bayawan City is a largely agricultural city and its economy centers largely on livestock and land farming. It also draws from the fishing industry and aquaculture activities. Although Bayawan City is not yet self-sufficient, it has made several promising investments in Agro-Industry. These investments include feed mills, rice mills, corn mills, palm oil mills, as well as farming equipment and post-harvest facilities such as storage. Bayawan City already has extensive roadways and has become recognized as a transport hub, opening up avenues for future investment in transportation. Bayawan is a very mountainous region, with some 72.7% considered to be barren mountain terrain. Much of the remaining forestland has been converted into farmlands informally by the residents.
Tourist Spots in Bayawan
Although Bayawan City itself is not considered a common tourist destination, it is located near many of Negros Oriental's most beautiful destinations. The City itself invites for a long stroll at the beach, watching the sunset and chilling. It is surrounded by untouched nature, a perfect place to discover flora and fauna of the central Visayas. IT also doesn't take too long to get to some more famous tourist spots of the region. The Niludhan Falls located on the border to Mabinay are probably some of the most beautiful waterfalls in the Visayas. A little bit further are the Mabinay Caves, a huge collection of limestone cave systems scattered all around the area. The Odloman cave is some 8870 meters long and is considered the largest in the Philippines!
Watch the Mabinay Caves Video here:
Tawo Tawo Festival of Bayaway City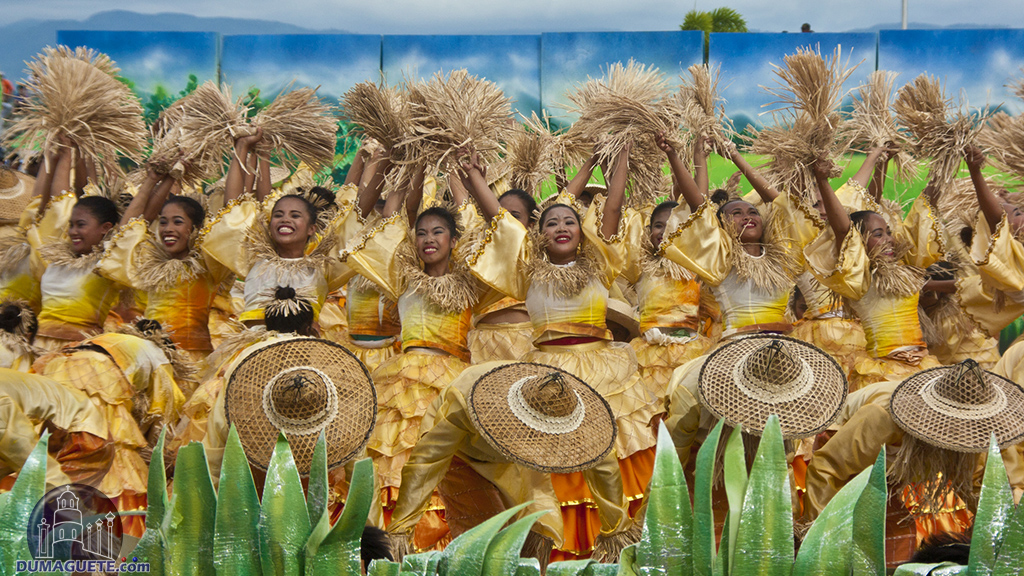 The "Tawo Tawo Festival" of is celebrated yearly every 17th of  February. Tawo-Tawo is the regional term for a scarecrow. Dancers are wearing costumes representing farmers, farm animals, and even crops. Beautifully choreographed, the participants of the Tawo Tawo festival presenting themselves to the thousands of visitors from all over the province to find the best of them in a great street dance competition.
While a visiting the city in the southwest of Negros Oriental is a nice trip over a long weekend, a visit during the Tawo Tawo festival is surely the highlight for everybody who seeks for the Filipino culture and the beauty of the rural lifestyle.
Useful Contacts In Bayawan City
Bayawan Hall Office: (035) 531 0020
Bayawan Mayor  Raymond John Jr. Teves : (035) 531 0020
Bayawan Vice Mayor: Carreon Henry Jr. Enriquez office:(035) 531 0019
Vice Mayor Secreatary: Che Che Carope , 0926 9523 883
email add: marie143@yahoo.com
Bayawan City Hall Address: Poblasion, Martines Street City Hall compound Bayawan City Negros Oriental , Philippines.
        Trunk line: (035) 531-0020 to 21
        Information Technology Office: 128
       City Community Affairs Office: 136
       Philippine Poilce  Bayawan
Senior Inspertoor: Abel V. Laborte:166
BID's & Awards Secretariat Office:
(035) 531-0638 local 202
Business Permit & Licensing Office:
(035) 531 0020 local 104
City Prosecutor's office:(035) 531 0647
Claims Project Office: (035) 531 0863
Parole & Probation Office: (035) 531 0654
Local Government Unit Bayawan: 0920 4041 849
Land Transportation Office LTO Bayawan:
(035) 531 0454
Department of Agriculture Office (035) 531 0513
Liga ng mga Barangay Office:(035) 531-0978
International Audit Office: (035) 531 0760
Bayawan City Tourism Head Officer:
Mr. Ellesio Manlangit . (035) 430 0117 & (035) 531-07433906 6686 947