Where to stay in Bindoy
The choice of accommodations in Bindoy is rather limited. However, there are some places guests can stay overnight when visiting the municipality. The accommodations are located at the native beaches and also famous with Bindoyanon for some bonding and quality time with family and friends. Some small Beach Resorts in Bindoy invite guests from all over the Philippines as well as international tourists to spend some quality time.
Jan Beach Resort
Jan Beach Resort is run by a Bindoyanons. It is a small peaceful place with 3 rooms. The Php 1,500.00 room is good for 2 to 4 person. It has an air conditioner, extra single bed, cabinet and small table. The non air con rooms with electric fan are only Php 1,000.00. Guests who have rooms in Jan beach Resort get also free breakfast .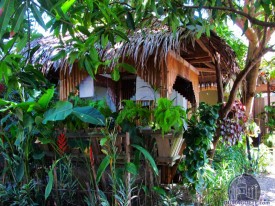 Jan Beach Resort's native cottages waiting for the guest who want to have some fun in the sun in the crystal clear water of Bindoy Beach. Walk in guests are welcome.. Jan Beach Resort is family run business. The father is the cook, mother is the best in keeping the place clean and their kids are the persons who bring guest, and take care of guests and bookings as well as the front desk.
The place is relatively new. Guest will feel at home during their visit in Bindoy. Jan Beach Resort caters local and European food. Just let them know in advanced so that they can prepare it for you.
The ambiance of Jan Beach Resort is very relaxing. The three cottages are facing the ocean, hammocks between the trees are a perfect spot while reading a book, having a drink or just do nothing with the sounds of the splashing water as background.
La Bora Beach Resort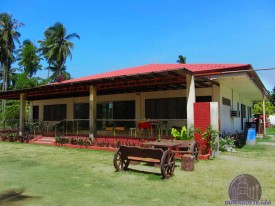 La Bora Beach Resort is a place where guests can swim in the swamping pool or enjoy the ocean. La Bora is a well known venue for wedding receptions, graduations, birthday parties and more.
La Bora Beach Resort has 3 rooms for overnight stay. Each room is Php 1500.00 only with extra bed and good for 4 person. For celebrations or family reunions they can hold a maximum of 10 to 15 person. Each extra person will be charged Php 100.00 additional.
The Beach Resort has 3 big Nipa Cottages for walk in guests. The rent for each is Php 250.00.