Known for being the home of Kuripot Pizza, Neva's is the one place that knows pizza inside and out! "Kuripot" is the local term for 'tightwad" or 'penny-pinching'. Neva's Pizza is famous for being affordable, but at the same time rich in taste without draining your wallet. Neva's is located at Corner Hibbard Avenue (Amigo Subdivision), Dumaguete, Negros Oriental, Philippines. They are open from daily — Monday to Sunday — at 9:00 AM to 10 PM.
Welcome to Neva's Pizza
Neva's has an unpretentious ambiance and environment that goes along well with the scent of various meals aside from pizza. The lighting of the place is enough so as not to hurt your eyes and gives just the right light needed whenever you take pictures inside the place. The restaurant doesn't exactly have the best music choices playing through their speakers and the noise isn't that much – except for the occasional group of students that could be a bother to others.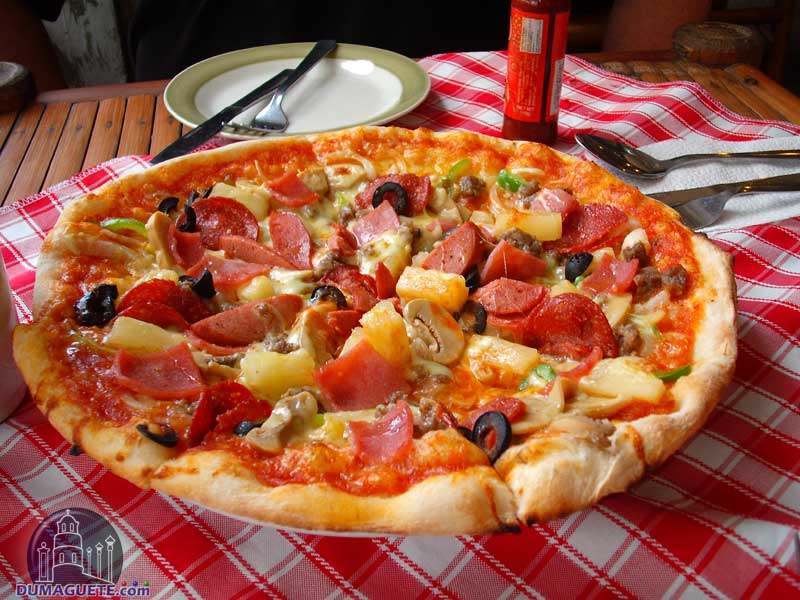 It's perfect for friends and families to go and eat in because aside from their child-friendly environment, they also have meals that won't cost you much but will surely fill you up. This place has certainly become one of the places students and professionals often visit.
Menu at Neva's Pizza
Neva's has so many to offer you in their menu. Of course, their prized food will always be their pizza which is not greasy, has a crispy crust, and although their Kuripot pizza's are called "kuripot", the ingredients used in it are still so generous in number that it can nearly pass as one of their Special Pizza's! Our most favorite pizzas are their Beefy Beef Pizza, their Sunny Side up Pizza, and their Hungarian Pizza.

Most Pizzas at Neva's come with a choice of local Cheddar cheese or Mozzarella, with the later being around 50 Peso higher priced than the 'kuripot'-version.
Neva's also serves brunch, lunch, and dinner. We recommend you try their Sheppard's Pie, Lechon de Pugon, and Burger Steak. Their gravy is free so you can ask for more! For vegetarians who love pizza, no worries because Neva's also has its very own Veggie Pizza! They also have extras in the menu to add to your dining experience. We recommend their mashed potato which is only at P40. For the drinks, we recommend you get a pitcher of iced-tea if you're with a group and it is very satisfying.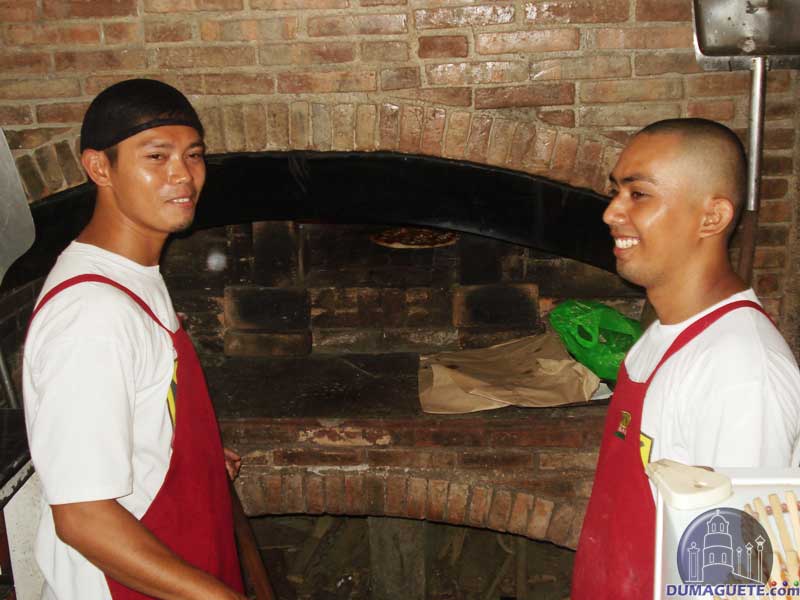 Their pizza has been known to be able to make people who don't like pizza fall head over heels for the dish. The thing is, Neva's bake their pizza's in an open brick oven that their customers can see how they make their most prized pizza. Their Kuripot Pizza's don't exceed a price of P200 and in fact, you'll even have some change left! The same goes for their other dishes but they have pasta that doesn't exceed P100.

 Neva's Pizza – A place for everyone
Locals and foreigners both visit Neva's over and over again due to their food and prices. We visit Neva's as often as we can for their cheap yet delicious pizza is something worth coming back for. There isn't any other pizza place here in the entire Philippines that sell this kind of affordable pizza that also comes with great taste! Definitely a huge recommendation to all of those who love pizza and are looking for cheap yet delicious food!
Neva's Pizza – Delivery Service
It gets even better… If you don't want to leave home, they are delivering their dishes in Dumaguete. It usually takes about 30 – 45 minutes from order to delivery. The Pizza comes hot to your doorstep. Our Tip, put the Pizza after its arrival for five minutes in a preheated oven which will bring back the full crispiness.