Mr & Miss Negros Oriental High School 2013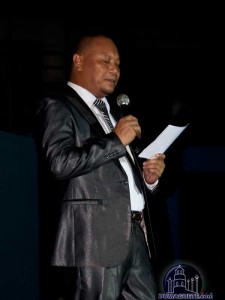 The Lamberto Macias Sports Complex was the appropriate stage for this years Mr. & Miss NOHS 2013 beauty pageant. Thousands of students and guests were witnessing when the winner of this year will be crowned. Like always, the pageant started perfectly in time … in Filipino time.
While we didn't take note of the host name, he was (unlike many hosts we experienced before pretty impressive and guided through the program without any unnecessary words, wasting no time to leave the stage to those, who came to compete in the contest.
A nervous tense atmosphere which could almost be cut with a knife was present. But all preparation and practice turned out to lead to a great outcome on stage.
The lights in the house finally went out and the show began. After the national anthem and a short prayer, he announced the rules and the show could start. The stage was set to introduce five lovely ladies and five young gentlemen to the cheering audience.
Already at the very beginning of the competition was clear, that it will be a very tight competition for the Minor Awards and the Major award of Mr. & Miss NOHS 2013. Of course the talent-round could not be missed, but we had a small camera problem, and therefore not much pictures taken. Same for the Q & A session. The Highlight of the Mr & Miss Negros Oriental 2013 contest was like at each event the presentation of the evening gowns.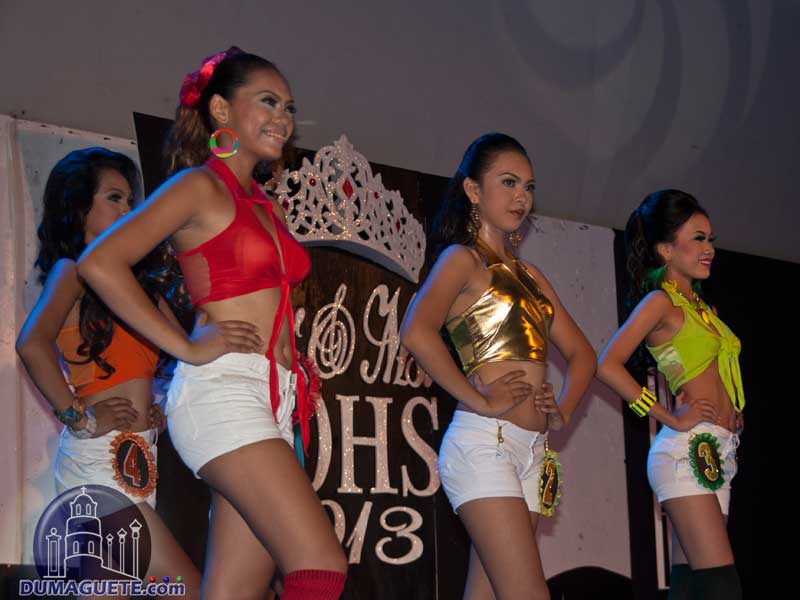 All of the contestants and the audience were the big winner

https://dumaguete.com/wp-content/uploads/2014/08/header2.jpg
210
800
Rosario - DC-Team
https://dumaguete.com/wp-content/uploads/2014/08/09-19-550-Logo-Dumaguete1.png
Rosario - DC-Team
2013-09-02 21:26:28
2018-05-20 08:00:52
Mr & Miss Negros Oriental High School 2013