Mooon Café – Silliman Avenue
If you're looking for a restaurant with amazing international cuisine, then get ready and let's head to Mooon Cafe!Mooon Café has two branches: one at Robinsons Al Fresco Area, Barangay Calindagan, Dumaguete City and the other one being at #7 Silliman Ave. (near Rizal Blvd), Dumaguete City. Let's talk about the Silliman branch, though. The Silliman branch of Mooon Cafe opens daily from 10 AM – 12 MN.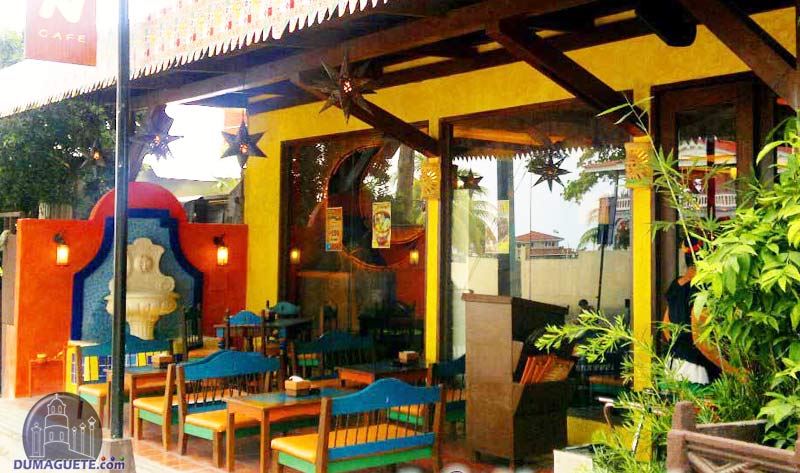 Mooon Cafe is popular for being a restaurant with Mexican decor and for having its own unique mix of the Mexican inspired cooking tradition and of the urban panache. Having an ambiance similar to that of Santa Fe, Mooon Cafe is your perfect getaway from all the sometimes annoying urban chaos without even leaving the city!
Mooon Café – A Friendly Hangout
Mooon Café is a fully air-conditioned restaurant with an outdoor seating. The lighting inside the cafe is alright and is just the right amount of light when taking pictures inside the cafe. It also gives the vast majority of orange colored decor inside the restaurant even brighter that it would tend to leave a rather nostalgic feel. They even have jars and the like placed neatly inside!
Mooon Cafe is a great place to hang out whenever you're with friends or family. They have a child-friendly environment and even have up to date music to keep you all entertained. Usually, there are more young adults here due to the fact that it's near Silliman University and a lot of them like to spend their time and have lunch here.
Moon Cafe is known to serve the best Chimichanga and Burrito that doesn't really reach P100. Their other dishes are different, though. We recommend their baby back ribs, Angus steak, and their Jurassic dish that can serve 3 – 5 people. One of Mooon Cafe's specialties is their tropical mix drinks.
Of course, being a restaurant with a Mexican inspired cooking, there are a lot of Mexican dishes for you to choose from! What's more is that there is no service charge, either. It is best if you take note that the menu has drinks which are not for children and when we talk about such drinks, we mean alcoholic beverages.

Mooon Cafe also has a crispy fried chicken special called the "2wenty2wo Chicken" which is 22 pieces of deep fried goodness served along with the house's famous gravy. The restaurant is also serving appetizers, salads, and desserts for those who are wondering. After all, Mooon Cafe does serve its customers for brunch, lunch, and dinner.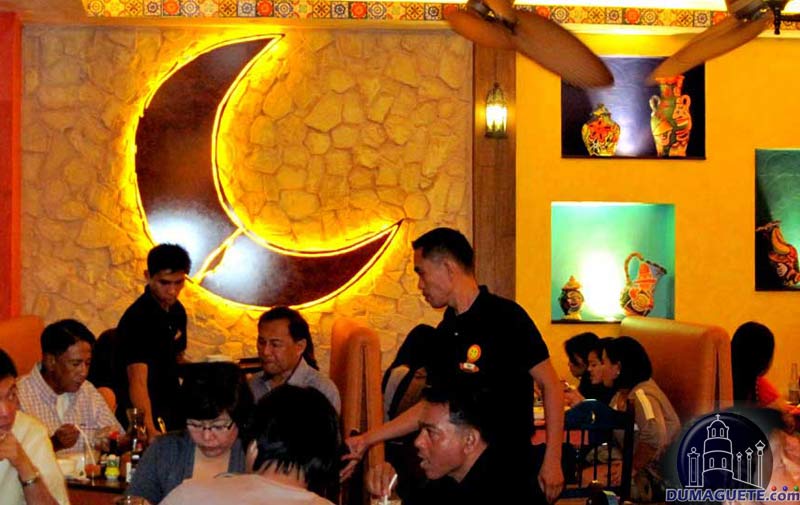 Mooon Café – One Visit is not enough
Simply put, with enough money inside our pockets, we wouldn't mind visiting Mooon Café again over and over for their ever so delightfully good baby back ribs and Jurassic platter. In our opinion, Mooon Cafe is even more fun when visited together with a group of friends. After all, they do say that the best way to get rid of stress is through good food and great company!
This is a definite must visit to those group of friends out there that want to have a more satisfying meal that gives you exactly (and even more than) what you pay for!