Mooon Café Robinsons Place Dumaguete
Mooon Café in Robinsons Place Dumaguete is a Mexican-inspired restaurant here in Dumaguete City. We placed it in the international category because it is at present with the smaller choice of Mexican food at Casablanca Restaurant about as close one can get to original in Dumaguete.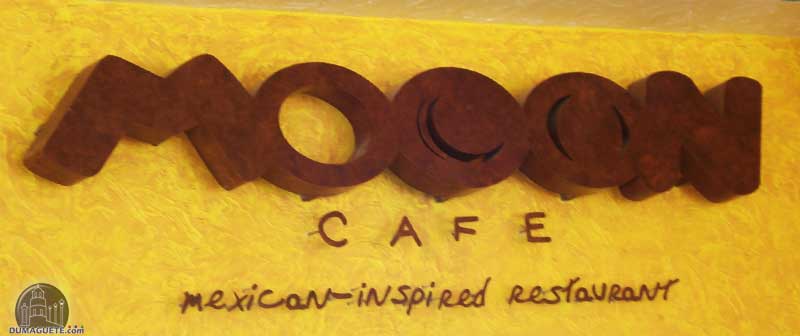 It is located at the al fresco dining area of Robinsons Place Dumaguete. It is also the first branch of the Mooon Café chain in Dumaguete originating as a franchise from Cebu. The warm welcome of waitresses and waiters gives the restaurant a good impression.

Food and Drinks at Mooon Café
Mooon Café offers a wide variety of Mexican food, starting with appetizers like tacos and nachos. For meat lovers there is a big selection on the menu for beef, pork and chicken. Mooons signature dish are the delicious Baby Back Ribs with yummy barbeque sauce. They also serve fish for those who don't like meat. Salads and side orders are also available in their menu.
Additional to the regular dishes on the menu, different specials are also available. Don't forget to check the small stand on your table and the tarps on the windows before you order. There are some real delights as well as large order options for groups and family available
Mooon café has always shakes and fresh or canned juices available. They also serve wines, spirits, coffee and soft drinks. For hot days, bottomless ice-tea or coke might be the perfect option to rehydrate.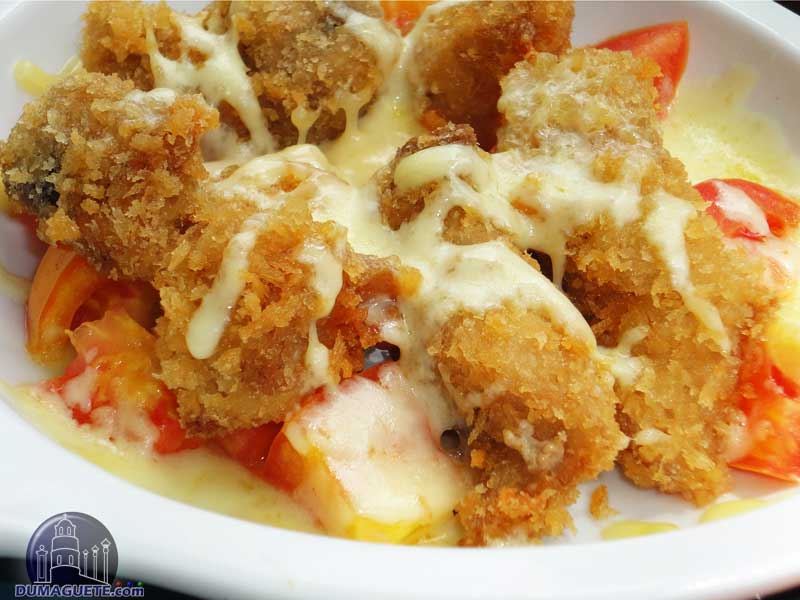 Services of Mooon
The waiters and waitresses of Mooon Café are very attentive and always serve with a smile. Their simple Mexican uniform gives them the clean and decent look as well as giving them the look of the Mexican-inspired food they deliver. They also have simple but clean tables that are always ready for you and if the restaurant is busy there are other waiters and waitresses who will help you to find your seat. If you don't want to experience the long waiting for a table you can give them a call in advance for reservations.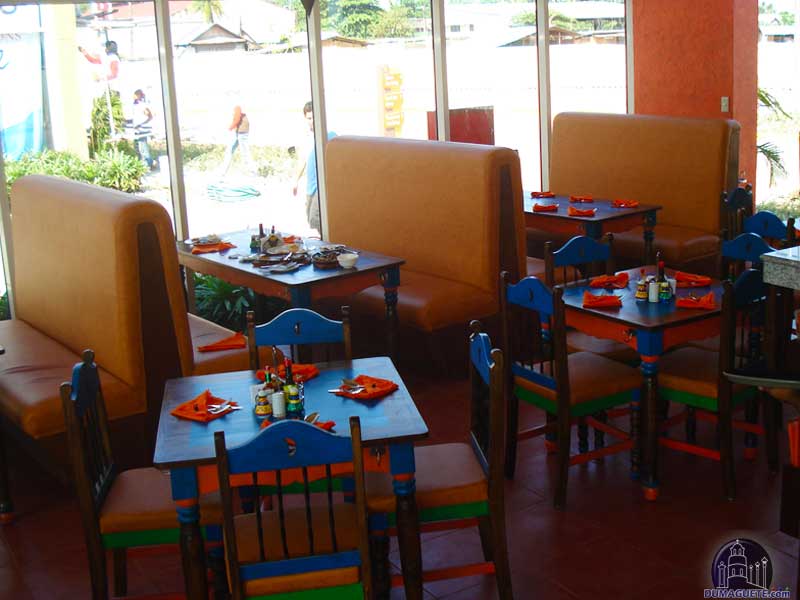 Eating in Mooon is a pleasant place to go for bite to eat. It is also a very nice place to enjoy a meal after shopping or watching a movie in Robinsons Place Dumaguete.
Mooon Café Robinsons Place: (035) 421-1377 – CLOSED