Manjuyod launches FishForever Pride Campaign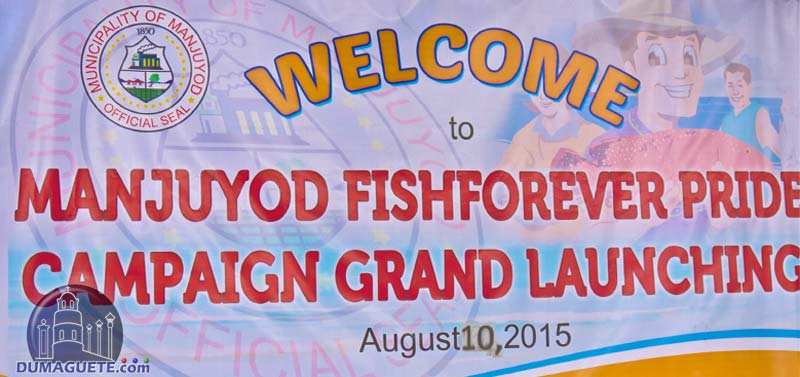 The Municipality of Manjuyod was one of the selected municipalities in Negros Oriental to be one of the beneficiaries of the FishForever Pride Campaign. The tourism office of Manjuyod was very busy to have this campaign successfully launched.
Tourism head of Manjuyod, Miss Arnie Jane Askin, invited the DC-team to the celebration and to the launch of the FishForever campaign. This Campaign is also teaching the local fisherman to fish responsible, conserve fish for the future and also to help the Fisherman to grow their business and get some assistance when needed.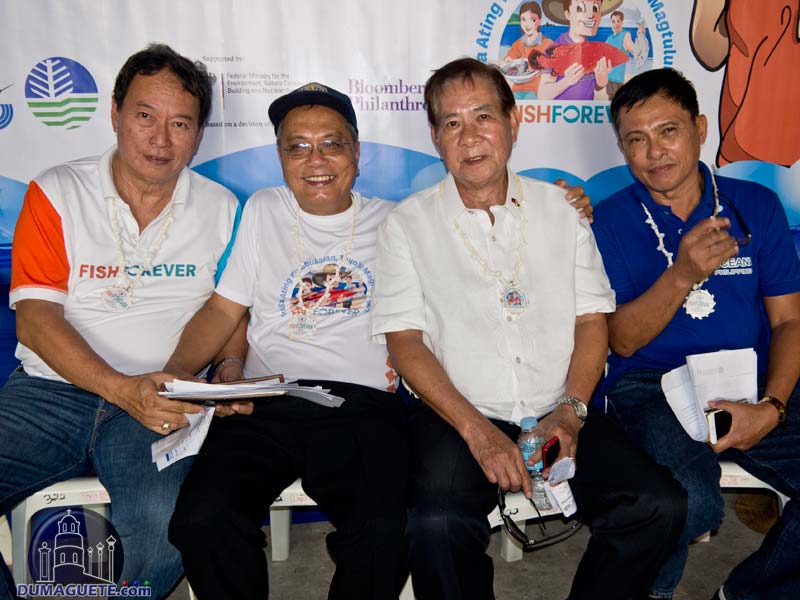 The great launching event was attended by four mayors of Municipalities Negros Oriental:
The mayor of Bindoy Honorable Valente D. Yap, Mayor of Manjuyod Honorable Felix A. Sy, Mayor of Tayasan Honorable Susano L. Ruperto Jr. and the Mayor of Ayungon Honorable Edsel G. Enardecido
The event started with small parade on the streets and around the plaza of Manjuyod. Teachers and students were very excited to show up their fishes made out of recycled materials. Grade six pupils of Manjuyod Central School, Manjuyod Special Education Center and Boliong Elementary school were participating in this event. Also the Senior students of Manjuyod Science High School as well as junior- and senior student of Manjuyod High School were there, not only to join the parade but also to participate in the small program where they dramatized on the stage the fisherman's life's during fishing and how Rare FishForever Campaign will enhance their skills and knowledge.
After each presentation the mayor of Manjuyod gave some tokens and small gifts to the audience. Also the head of Negros Oriental Tourism lovely Mrs. Myla Mae Bromo Abellana held a short speech explaining the campaign and wishing all involved parties good success.