Liquid Dive Resort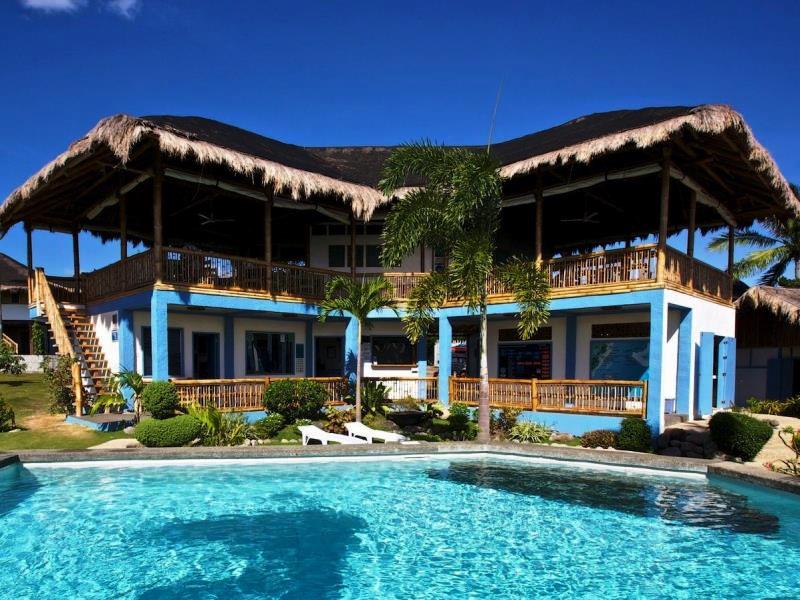 Just from the name of the resort, guests can see that the hotel caters largely to those who wish to spend their leisure time happily bubbling under the water. Liquid Dive Resort is located in Bacong, the first municipality south of Dumaguete, making it a must-visit destination for hard-core divers from all over the world. The hotel's interior decoration makes guests feel as if they are under the waves the minute they step foot into the resort, and the well-trained, highly-professional staff are always more than happy to accommodate all the needs of their guests.
Room at Liquid Dive Resort



Since the resort caters largely to the diving crowd, all of their rooms come with dive package deals. All of their rooms come with either a double bed or two single beds, as well as a fan, a shower, and its own balcony. Guests can also avail of the complimentary breakfast and the free Wifi. Guests can choose among three packages included with the rooms: 1, 2, or 6 dives. However, diving certification is required, and the costs of equipment rental, sanctuary fees and other extra fees are not included with the room rates. Dive Package rates start at $150.
Amenities at Liquid Dumaguete



Even though the resort caters to divers, guests and travelers staying in the hotel can still enjoy their time even though they will not dive. The hotel has an outdoor pool where guests can swim and sunbathe, as well as natural hot spring baths. There is also a garden for a leisurely stroll, and an on-site spa where guests can enjoy a massage after a long day diving or swimming.
Other Services offered
Liquid Dive Resort offers a wide range of other services that has the guest's comfort and convenience in mind. There is an airport transfer service, as well as arranged tours and dives around the area. There is an on-site bar and restaurant, as well as a smoking area, a car park, and security boxes.
Get the best prices and book your package

NOW
Liquid Dive Resort is a place which offers all the creature comforts and necessities any guest could want, without any unnecessary frills.
If you're looking for a getaway that's simple, relaxing, and breathtakingly beautiful, a stay at the Liquid Dive Resort should definitely be in your calendar.
The beautiful surroundings, pleasant and highly-trained staff, and the spacious rooms are the perfect mini vacation for anyone.