Flamin' Grill
When looking for a good bite to eat in a cozy atmosphere in Dumaguete, you want to drop by Flamin' Grill in Hibbard Avenue. While one can't expect a real american-style burger for that price, you get decent food for what you pay.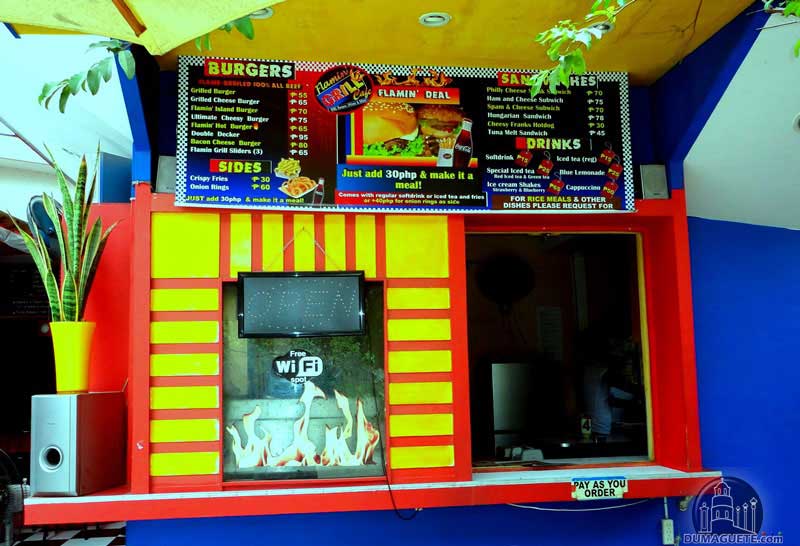 Flamin' Grill in Dumaguete
You find yourself in a kind small of 60th  burger-joint. Only the staff should ware roller-blades and those cute skirts. Even without those, the they are fast, friendly and accommodating.  One can sit al-fresco if you need to have a cigarette while waiting for your meal or relax in the air-con dining room.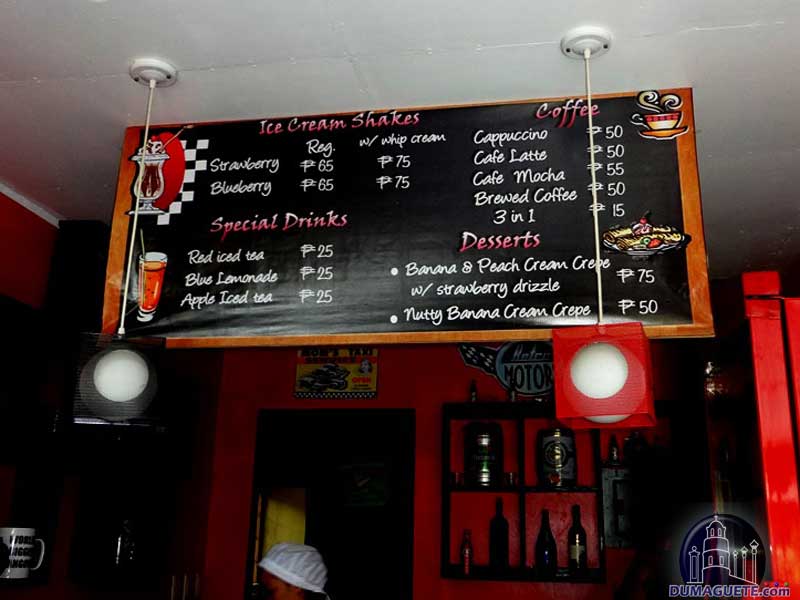 Menu at Flamin' Grill
The dishes are all BBQ-kinda stuff with some Pasta or Salad added to the menu. All Burger are around P 100 and com with small fries and a soft-drink. Additional Side dishes like Crispy Fries or Onion Rings are available from P 30 to P 60.

Drinks at Flamin' Grill
A glass of Coke. Royal, Sprite or Iced Tea is 15 Peso. If you want a beer to your Burger you pay P 35. We recommend trying the Strawberry and Blueberry Shake at Flamin' Grill, best topped with whip-cream, if you don't need to take care of your waste-line. Brewed Coffee, Latte or Cappuccino is also available for P 50.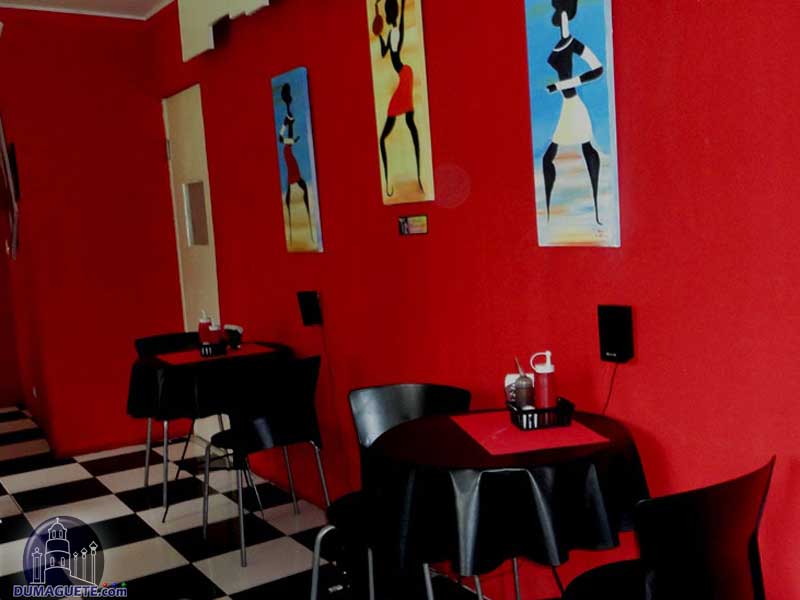 When visiting Flamin' Grill in Dumaguete with an empty stomach, one probably needs to order 2 dishes, but the Mac 'n Cheese go great along with everything.
Some trike-driver don't know where Flamin' Grill in Dumaguete is. Just tell them Harold's Mansion. You find the place 100 meters north of Harold's on the opposite side.
Flamin' Grill Café – Dumaguete
Tunod Hibbard Avenue
Dumaguete City
6200 Philippines
Phone:+63 35 422 8735