When looking for Tourist Spots in Amlan, on has to look at the municipality as a whole picture. This is what makes it to one big attraction. Whether you stay in the town, go out to some of the resorts nearby or go for a hike to explore the rich nature in the hinterlands of Amlan.
The small park across the municipal hall is not only the center of Amlan, but also the meeting point for young and old. Just in its neighborhood is the Church of St. Andrew the Apostle. It was completed after 50 years of building in 1853. However, even now, more than 150 years later there is always some renovation and construction going on.
From the church it is just a short walk down to the Amlan boulevard. While it is nothing super-special, one has a nice few across the Tañon Straight to Cebu. It is certainly the place where with the sunset, the teenage love-birds are having a romantic time under the shadows of the trees, while others hiding at the sides to get their cigarette-puffs hidden from the authorities in smoke-free Amlan.
Amlan Zoo – Nature & Adventure Park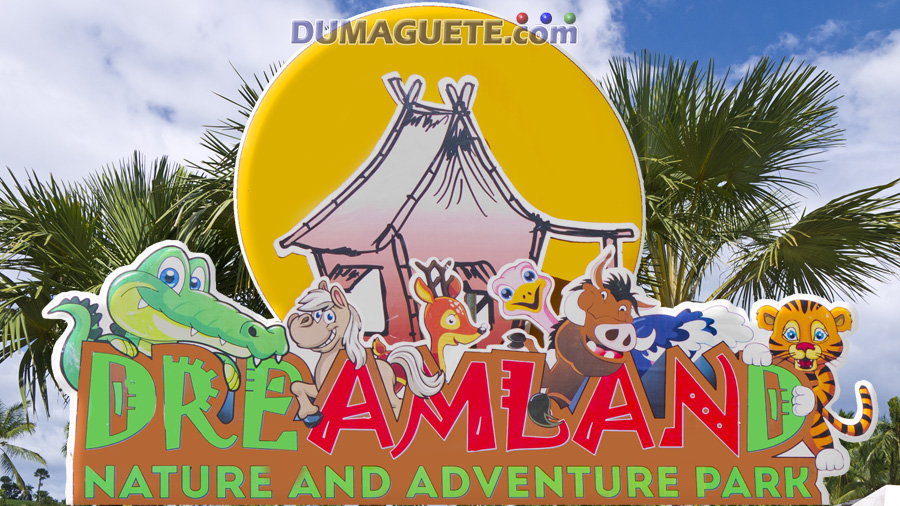 Not teenage but real lovebirds can be seen at the Amlan Zoo. Officially named DreAMLANd Nature and Adventure Park, the Zoo is home to many local and some more exotic animals. It is just a short 5-10 minute drive from the center of the municipality.
Natural Tourist Spots in Amlan
Whenever we visit Amlan we try to explore a new place where we haven't been before. Usually we just take a road inland, park our vehicle and go for a hike. This way we discovered some great nature off the beaten track. Crystal clean rivers for a swim, some small, but very nice waterfalls and healthy gree nature with awesome fresh air. While there is no real developed trail, there are many paths to go and enjoy the beauty of Amlan's natural tourist spots which are as good as they can get.