National Writers Workshop 2015 at Silliman University is the 54th of its kind and the oldest creative writing program in whole Asia. The Silliman University National Writers Workshop is the only three-week long writers workshop in the country, devoted to helping writers hone their craft in the genres of poetry, fiction, nonfiction, and one-act drama.
Silliman University is now accepting applications for the 54th National Writers Workshop to be held 11—29 May 2015 at the Silliman University Rose Lamb Sobrepeña Writers Village.
The Silliman University Writers Village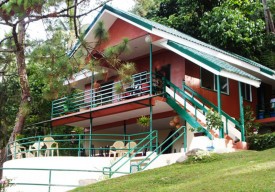 The Mary Rose Lamb Sobrepeña Writers Village is a gift by Atty. Enrique Sobrepeña Jr. and is named in honor to his wife. The donation for the creation of the Writers Village, located in Camp Lookout, in Bongbong, Valencia, was facilitated by former University President Dr. Quintin S. Doromal. Today, the site is the primary venue for the Silliman University National Writers Workshop, founded by Drs. Edilberto and Edith Tiempo in 1961.
The Writers Village, a project initiated by Silliman University President Dr. Ben S. Malayang III, is part of a long tradition of gifts to the University from the Sobrepeñas, avid patrons who have also helped keep the workshop alive as keen supporters through the years. The Writers Village is now home to writers of all persuasions. Its establishment helps promote the arts and culture at Silliman University and in the Dumaguete and Negros Oriental community.

Entry requirements for the Silliman National Writers Workshop 2014
Each fiction, creative nonfiction, or drama manuscript should not be more than 20 pages, double spaced. We encourage you to stay well below the 20 pages.
Manuscripts should be submitted in five (5) hard copies. They should be computerized in MS Word, double-spaced, on 8.5 x 11 inches bond paper, with approximately one-inch margin on all sides. Please indicate the category (FICTION, CREATIVE NONFICTION, POETRY, or ONE-ACT DRAMA) immediately under the title. The page number must be typed consecutively (e.g., 1 of 30, 2 of 30, and so on) at the center of the bottom margin of each page. The font should be Book Antiqua or Palatino, and the font size should be 12.
The applicant's real name and address must appear only in the official application form and the certification of originality of works, and must not appear on the manuscripts.
Get further info on the website of Silliman University

https://dumaguete.com/wp-content/uploads/2015/03/silliman-writers-Village.jpg
558
800
Rosario - DC-Team
https://dumaguete.com/wp-content/uploads/2014/08/09-19-550-Logo-Dumaguete1.png
Rosario - DC-Team
2015-03-13 06:06:28
2015-03-13 09:41:54
National Writers Workshop 2015 – Silliman University