Everybody is excited about Buglasan 2014. The Civic & Military Parade through the streets of Dumaguete is after Miss Negros Oriental Tourism 2014 the second audience-magnet. The civic parade's assembly is around Quezon Park at 1:00PM and is supposed to start at 2:00PM.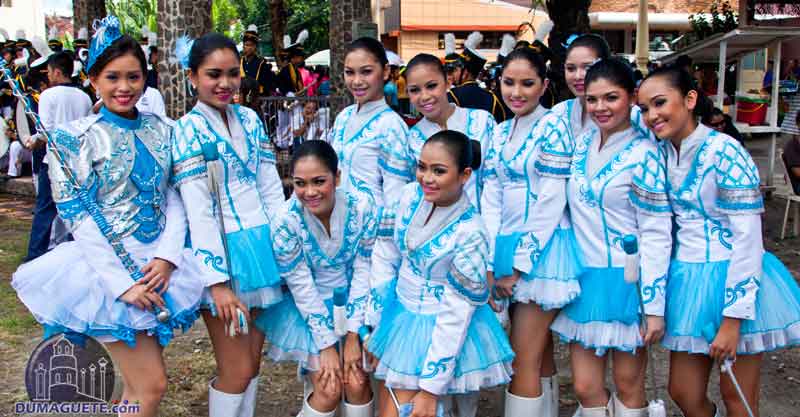 Route of Buglasan 2014 Civic & Military Parade

From the assembly area it goes onto LORENZO TEVES STREET (formerly COLON STREET) and proceeds with a right turn into PERDICES STREET. When reaching Silliman Avenue the civic parade takes a left turn and enters RAMON-TEVES PASTOR STREET (formelry REAL STREET) with a right turn, passing Freedom Park, ending after a right turn into E.J. Blanco Drive at Sidlakan Negros Village.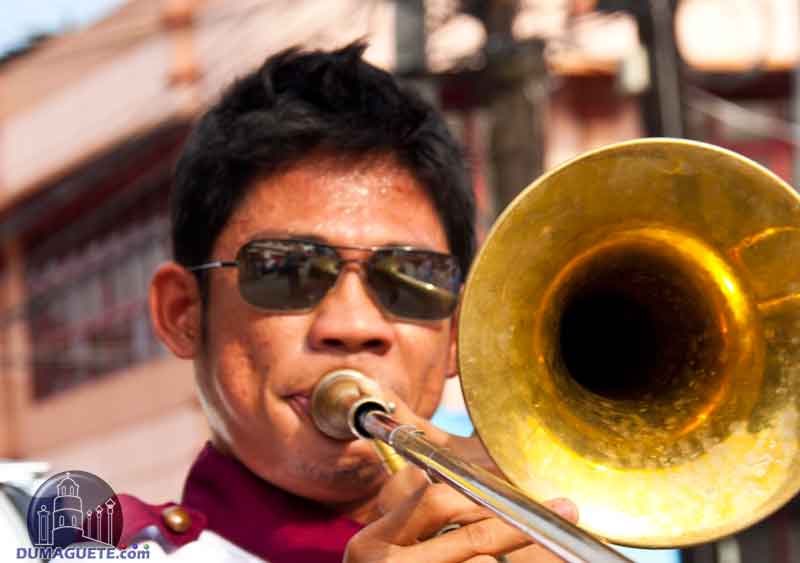 Participants of Buglasan 2014 Civic & Military Parade
TMO Mobile
Grand Marshal (PNP Provincial Director)
National and Provincial Colors (c/o 302nd Brigade Philippine Army)
Silliman University Band
Provincial Government Officials
Governor
Vice-Governor
SP Members
3 District Representatives
Provincial Employees Biker Club (PEBC)
302nd Brigade Philippine Army
High School Marching Band Contingent #1
PNP Contingent
7A Maritime Police
National Line Agency Officials and employees (CAAP, PPA, CSC, DOLE, DILG, PIA, DOST, PNRC)
High School Marching Band Contingent #2
Miss Negros Oriental Tourism 2014 Float
Province of Negros Oriental (Departments, Offices, Units) Employees
Provincial Engineering Vehicles, Heavy Equipment, Fire trucks, Ambulances
NORSPORT, NOSDP, NORRPA, ONE Rescue
High School Marching Band Contingent #3
DepEd Division of Negros Oriental
DepEd Dumaguete City Division
High School Marching Band Contingent #4
League of Students Governments – Negros Oriental (Asian College, SOSCA, FU, Mazino, MDC, NORSU, SU, SPUD)
Tourism Stakeholders and Partners (ATTIN, NOATA, NOHRRA, NOCCI, NOIPC, NOBDF, ONE Phote, GP Rehab, MEDTRANSCO, McGinnis Tricycles)
High School Marching Band Contingent #5
Tanjay City Contingent (Mayor, SB members, Employees, Barangay Officials)
High School Marching Band Contingent #6
Siaton Contingent (Mayor, SB members, Employees, Barangay Officials)
High School Marching Band Contingent #7
Bindoy Contingent (Mayor, SB members, Employees, Barangay Officials)
High School Marching Band Contingent #8
Bacong Contingent (Mayor, SB members, Employees, Barangay Officials)
High School Marching Band Contingent #9
Bayawan City Contingent (Mayor, SB members, Employees, Barangay Officials)
High School Marching Band Contingent #10
Bais City Contingent (Mayor, SB members, Employees, Barangay Officials)
High School Marching Band Contingent #11
Tayasan Contingent (Mayor, SB members, Employees, Barangay Officials)
High School Marching Band Contingent #12
Basay Contingent (Mayor, SB members, Employees, Barangay Officials)
High School Marching Band Contingent #13
Sibulan Contingent (Mayor, SB members, Employees, Barangay Officials)
High School Marching Band Contingent #14
Dumaguete City Contingent (Mayor, SB members, Employees, Barangay Officials)
High School Marching Band Contingent #15
Mabinay Contingent (Mayor, SB members, Employees, Barangay Officials)
ElementaryMarching Band Contingent #1
Amlan Contingent (Mayor, SB members, Employees, Barangay Officials)
ElementaryMarching Band Contingent #2
Pamplona Contingent (Mayor, SB members, Employees, Barangay Officials)
ElementaryMarching Band Contingent #3
Manjuyod Contingent (Mayor, SB members, Employees, Barangay Officials)
ElementaryMarching Band Contingent #4
Sta. Catalina Contingent (Mayor, SB members, Employees, Barangay Officials)
ElementaryMarching Band Contingent #5
Ayungon Contingent (Mayor, SB members, Employees, Barangay Officials)
ElementaryMarching Band Contingent #6
San Jose Contingent (Mayor, SB members, Employees, Barangay Officials)
ElementaryMarching Band Contingent #7
Dauin Contingent (Mayor, SB members, Employees, Barangay Officials)
ElementaryMarching Band Contingent #8
Zamboanguita Contingent (Mayor, SB members, Employees, Barangay Officials)
ElementaryMarching Band Contingent #9
Jimalalud Contingent (Mayor, SB members, Employees, Barangay Officials)
ElementaryMarching Band Contingent #10
Valencia Contingent (Mayor, SB members, Employees, Barangay Officials)
La Libertad Contingent (Mayor, SB members, Employees, Barangay Officials)
Guihulngan Contingent (Mayor, SB members, Employees, Barangay Officials)
Vallehermoso Contingent (Mayor, SB members, Employees, Barangay Officials)
Canlaon City Contingent (Mayor, SB members, Employees, Barangay Officials)
Foundation University
Corporate Sponsors
ABS-CBN Stars (Kapamilya Caravan)
Dumaguete Rover Club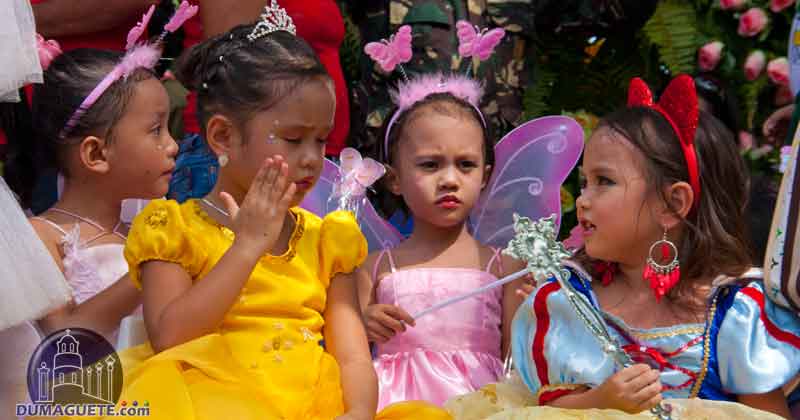 Check out our Gallery of the Buglasan Civic & Military Parade
https://dumaguete.com/wp-content/uploads/2014/10/Buglasan-Civic-Parade-02.jpg
417
800
Rosario - DC-Team
https://dumaguete.com/wp-content/uploads/2014/08/09-19-550-Logo-Dumaguete1.png
Rosario - DC-Team
2014-10-17 09:40:35
2014-10-19 07:22:37
Buglasan 2014 Civic & Military Parade