Sans Rival Bistro
Sans Rival Bistro, located along of the Rizal Boulevard, is one of the restaurants in Dumaguete which is facing the beautiful view of the ocean. A perfect place to spend  some quality time  with your friends and families while having a nice meal, or simply to enjoy a snack after a shopping trip through the city. Sans Rival Bistro is a sister company of the Sans Rival Cake House, which is famous for their signature dessert, the famous Silvanas. Nobody can resist this sweet delights and they are always welcome as a pasalubong (small gift).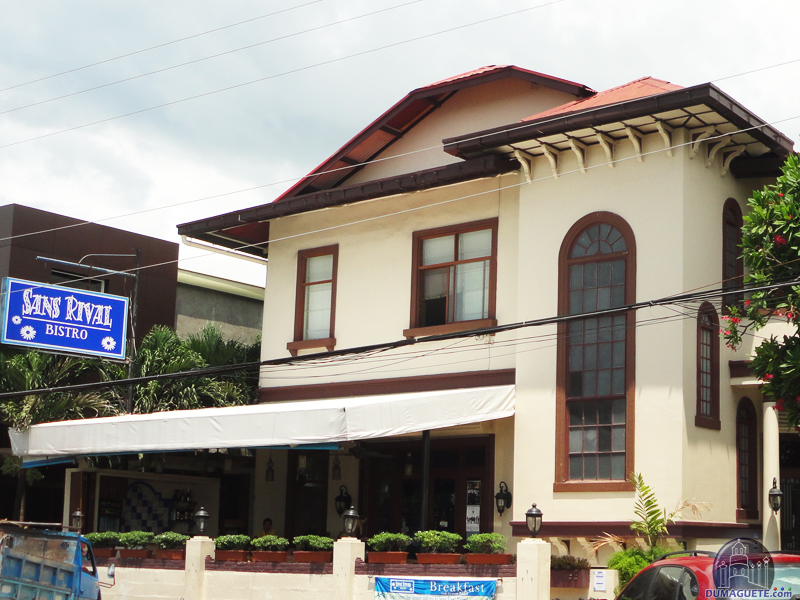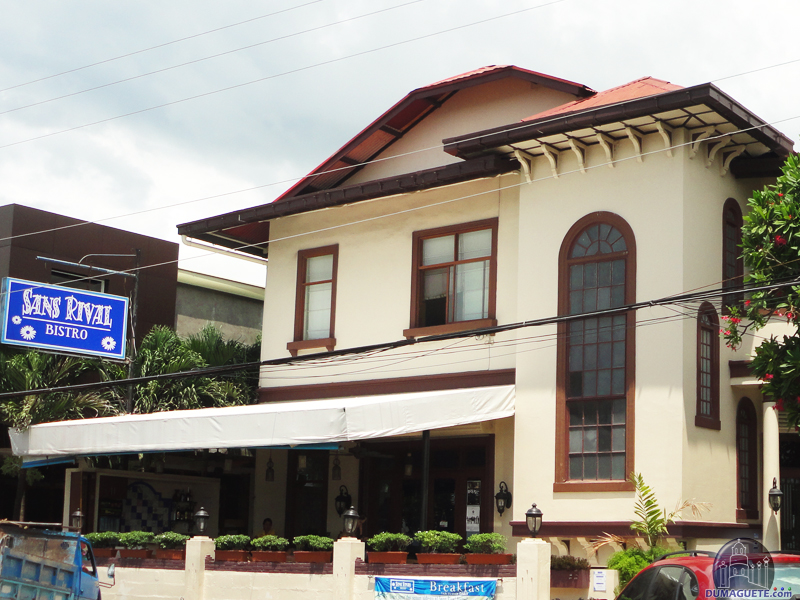 Opening times of Sans Rival
Sans Rival Bistro opens from 10:00 am-11:00pm-every Sunday to Thursday, and 10:00am-12:00 midnight every Friday and Saturday. Last order from the kitchen is two hours before closing time. Precooked dishes can be ordered until one hour before closing. Sans Rival restaurant is owned by the family  of our very own beloved  Mayor, Manuel Teves "Chiquiting" Sagarbaria.
Menu at Sans Rival
The restaurant has a warm welcoming atmosphere at the outside that is facing the ocean, while the inside of the bistro is an air conditioned room, where you and your family can enjoy your meal during  hot days with one of their signature dishes, Paella. Sans Rival Bistro offers local food, as well as, Seafood, Burger, Sandwiches and some Spanish inspired dishes. Most side-dishes and some main courses are pre- cooked, while others are fresh prepared.  One can check their display in the dining room. For the little ones they offer a kids menu with many children-favorites.
Sans Rival bistro bar offers fresh -and canned juices, soft drinks, brewed coffee as well as local beer, some imported wines and different Spirits. The restaurant also has free refills on coffee every morning. Don't tell the old-men-McDonalds-expat-crowd, it is very pleasant at Sans Rival Bistro without them. You can also call ahead and order take outs. Free WIFI is also available in Sans Rival Bistro.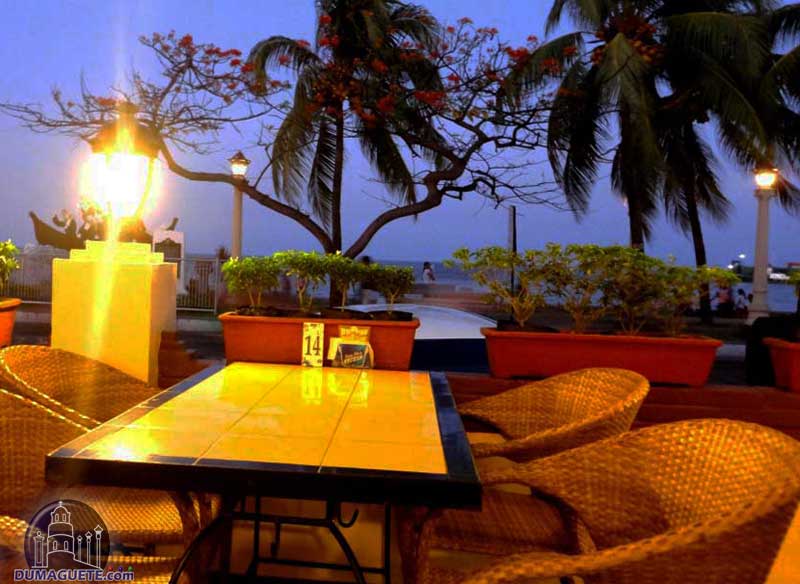 Special Occasions at Sans Rival
During special occasions like birthday party or anniversary you can reserve a private small function room for a maximum of 20 people. In Sans Rival Bistro, 20-30 people can occupy the outside area of the restaurant, while 40-50 people is the sitting capacity inside.