Kawayan Holiday Resort – Siquijor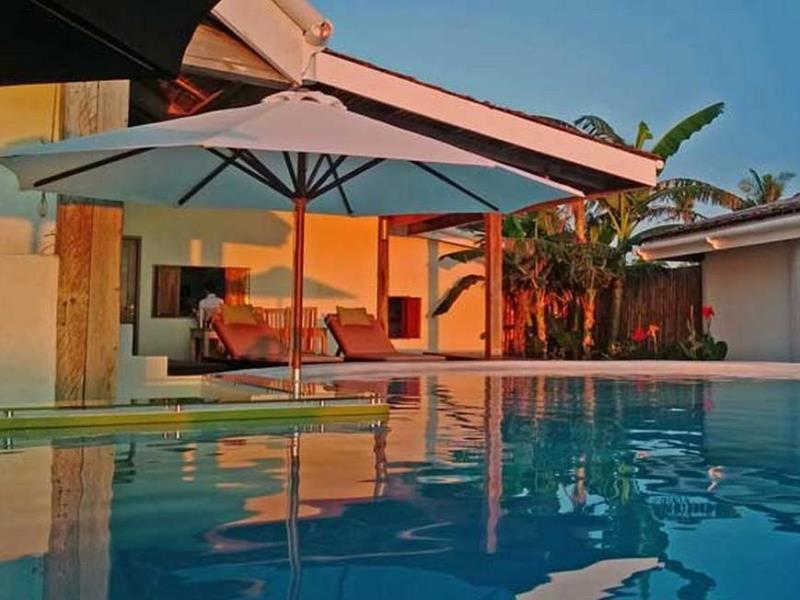 Kawayan Holiday Resort, the discreet relaxation property situated in the municipality of San Juan, Siquijor, is relatively new as compared to other resorts in the area, since it was established just in 2011. This perhaps is what accounts for the modern boutique style of the resort, which is specifically located about half an hour from the coastlines of Siquijor. Partygoers and lovers of a loud crowd would probably not feel welcome, though, since the night life in Kawayan is peaceful and quiet.
Book your room

NOW



to get great discounts!
Rooms at Kawayan Holiday Resort
There are two options in terms of room types: the Deluxe Villas, and the Prestige Villas.
Both offer a rather peaceful and private environment; the only difference is that the Prestige villas offer a wider view overlooking the seas and Apo Island.
Prices may vary depending on season, but generally guests would need around PHP 4,400 – PHP 6,700 (US$100-US$150) to stay overnight in one of the Deluxe villas, and around PHP 5,400 – PHP 8,300 (US$120 – US$190) to get one of the Prestige villas.
As for the villas, 24-hour room service is available, as well as a 24-hour doctor on call.
Amenities at Kawayan Holiday Resort

One of the amenities that guests could look forward to when staying in Kawayan Holiday Resort would be their house reef, located in a marine sanctuary just off the boundaries of the resort. Guests fond of snorkeling and diving would most likely be fascinated by the unspoiled underwater world that introduces quite an extensive number of sea creatures. The resort also has its own professional dive center and two private dive boats which guests could utilize daily. Alternatively, they could sign up for day trips to many other nearby diving spots about an hour or two away from the resort premises.
Other services available are babysitting, laundry, wake-up call, hairdresser, massage, currency exchange, copy service, tour and transport service, among others.
So for traveler who would love to preserve the peaceful environment of Siguijor, Kawayan Holiday Resort, with its taste for the quiet and privacy, is definitely a force to reckon with. The absence of night clubs and loud music may not appeal to everyone, but for some, this could be a haven.