Hukad Restaurant – Robinsons Place
Hukad Restaurant in Dumaguete is a franchise restaurant of  Cebu based Golden Cowrie and located at the al fresco area of Robinsons. It opens at 10 am until roughly 10pm, depending on their guests or events of the mall.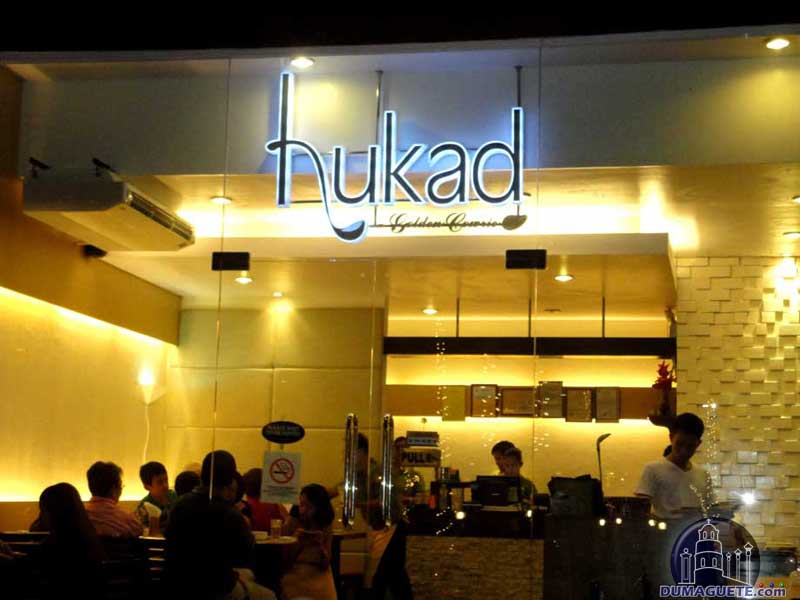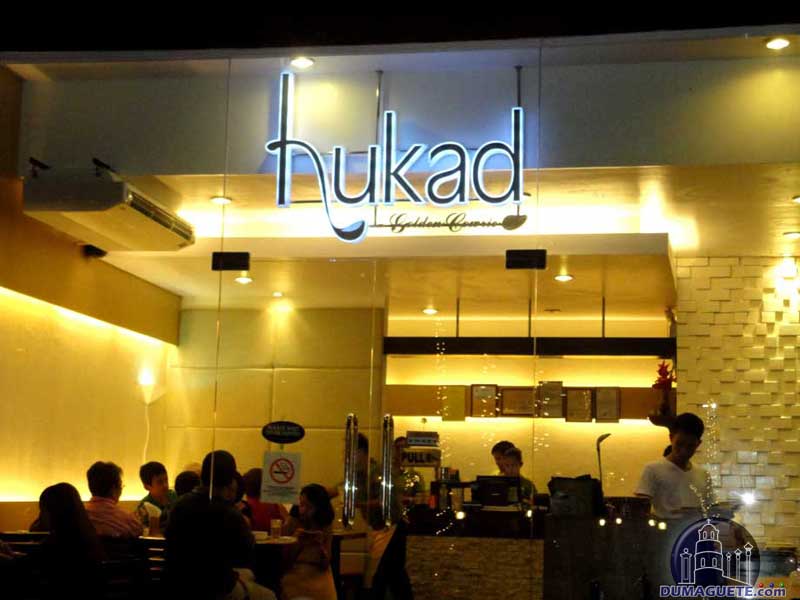 Hukad started as an indoor Restaurant with air-condition. Now it spreads out into the open area with plenty of tables to dine relaxed outside, while the world passes by. When entering Hukad, one gets welcome by the yummy smell of fresh prepared local dishes. Chairs are comfortable and tables can be arranged for bigger groups.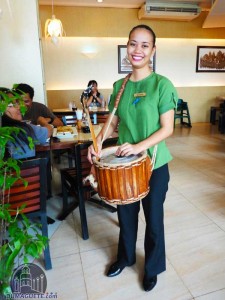 With a warm welcome by the friendly staff one is guided to a table and gets handed over the menu.

Food and Drinks at Hukad Restaurant
The menu at Hukad has a good choice of traditional Filipino Dishes, like Chrispy Pata, Calderetta, Bicol Express as well as some vegetarian cuisine and fresh seafood. The drink menu is pretty standard and goes from soft-drinks to fresh juices and shakes to coffee and beer.
Hukad also offers great lunch specials for all who need a quick but tasty bite at noontime. The specials come with complimentary ice-tea. Another offer for those undecided are the set-menus which include a starter, a main course and a drink.
Service at Hukad Dumaguete
The assigned waiter or waitresses are always there for your orders. Another staff member roams around in the restaurant to serve the unlimited rice which comes with each main course. The dishes are served traditionally on a banana-leave on a plate.  Depending on your order, the food arrives fast. Some dishes need a little bit longer as they need to be fresh prepared. However, for the lunch special is almost no waiting time, so it is no problem to visit Hukad Restaurant during the mid-day break.

Prices at Hukad
Compared to other Restaurants, Hukad at Robinsons is in the same range in Dumaguete which offer fresh prepared local cuisine. The taste and the prices can't be compared to eateries or fast food outlets. While one pays a bit more than at eateries or fast food chains, the taste is multiple times better also.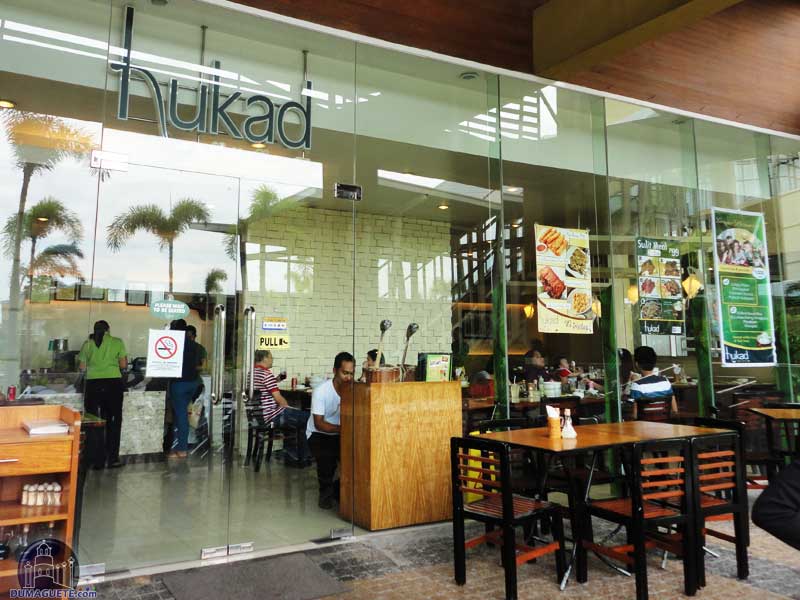 A visit at Hukad is great for foreign tourists who want to try different Filipino dishes in a nice, clean restaurant. It is also the choice of many Dumagueteños when visiting Robinsons Place with friends and family for a movie to round up a nice day.
Hukad Restaurant in Dumaguete is certainly a good option to have a good time while enjoying a tasty meal.