Harolds Mansion Dumaguete
Cozy, comfortable, and affordable: those are the perfect words to use to describe Harolds Mansion in Dumaguete. Harolds has been since many years the No 1 place for backpackers. The Guest House is located 10 minutes south of the Sibulan airport. The hostel is easily accessible through public transportation. It is also close to the center of the city, and in walking distance to the well-known Silliman University Campus, so guests can spend their days relaxing and rejuvenating. The Guest House offers a marvelous view of the nearby mountain range from their balconies and the chill-out area on the roof-top.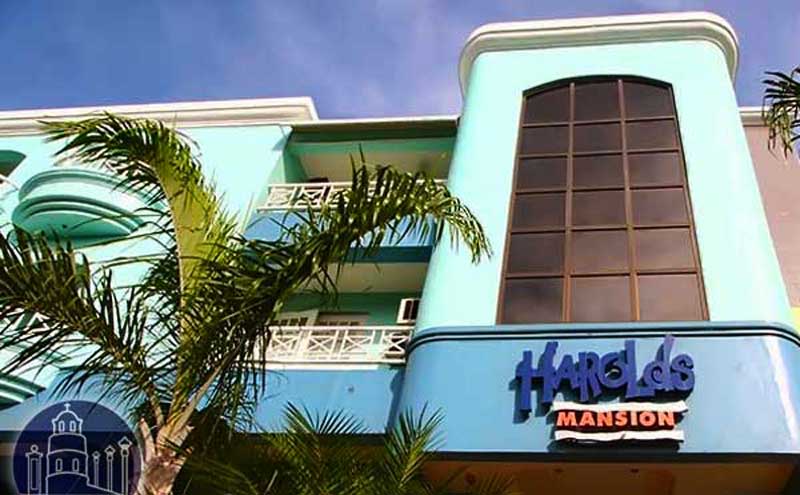 Rooms at Harolds Mansion
Harolds Mansion offers two kinds of rooms: their regular rooms and their eco-rooms. Their regular rooms have an air-conditioner per room, while their eco-rooms only offer fans.
For their fan rooms, they have a single eco (with a single bed, for one person, less than $10) and a double eco (a double bed, for two people, more than $10), with these rooms sharing a common bathroom. They also have a single and double private eco-room, for your own bathroom.
Their regular rooms have air-conditioning and television, and they have a dormitory room (men and women are separate, 8 persons per room, common toilet and bath within the room, less than $10 per head), twin room (two single beds or a single double bed, around $20 per night), a family room (1 double bed and 1 single bed, less than $40 per night), and a suite (two double beds, around $35 per night)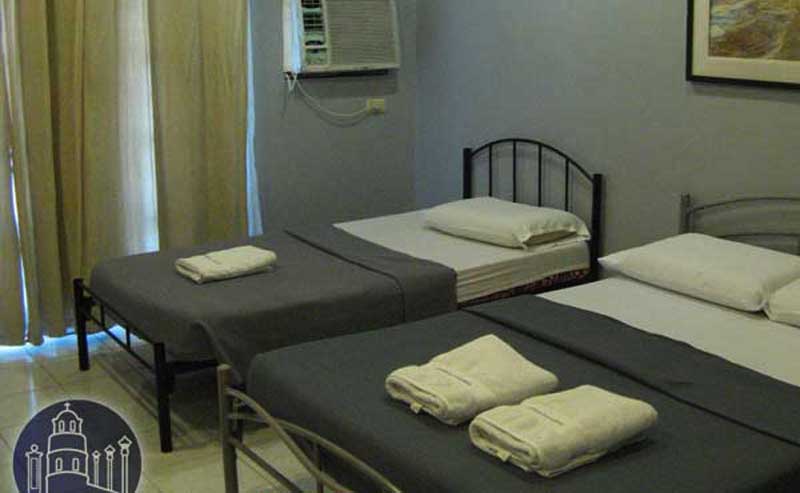 Amenities at Harolds
The hostel offers a wide range of amenities, such as a cable television, air-conditioning, a restaurant and a smoking area. They offer free breakfast and coffee for all hotel guests, as well as safety deposit boxes for your valuables. They also have a luggage storage area, as well as a shared lounge and TV area. Harolds has a 24-hour concierge and some space if one arrives with, or rents a car in Dumaguete.
Other Services offered by the Hostel
Harolds Mansion is a vibrany hostel when it comes to fun and leisure. For starters, they offer a bike rental service for those who want to go around Dumaguete in a fun way while getting some exercise. They have a laundry service, and airport transfer service. Harolds Mansion also offers package tours for those who want to maximize their stay in Dumaguete, and for the ultimate tourist trip, they also offer scuba diving lessons and courses.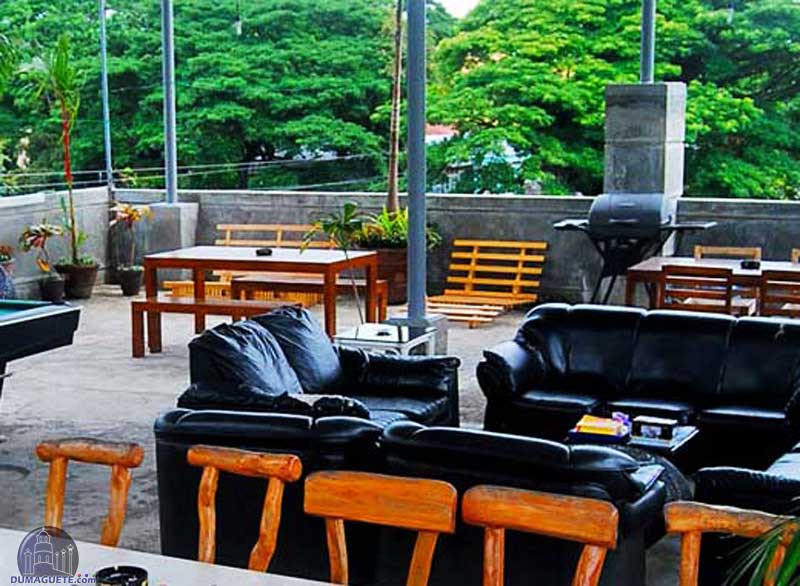 Book your room now!
Harolds Mansion Dumaguete City