Dauin – Negros Oriental
Dauin is a town 15 kilometers south of Dumaguete in the province of Negros Oriental. The municipality of Dauin is bordered on the south by Zamboanguita, on the north by Bacong, on the east by the sea, and on the West, mountains separating it from Santa Catalina. The town has 27,000 habitats. The town of Dauin is divided into 23 municipal subdivisions called barangays. Dauin has an agro-touristic economy. The town doesn't have superior education institutions such as colleges and universities and its students usually come to Dumaguete, the provincial capital, for continuing their education after High School.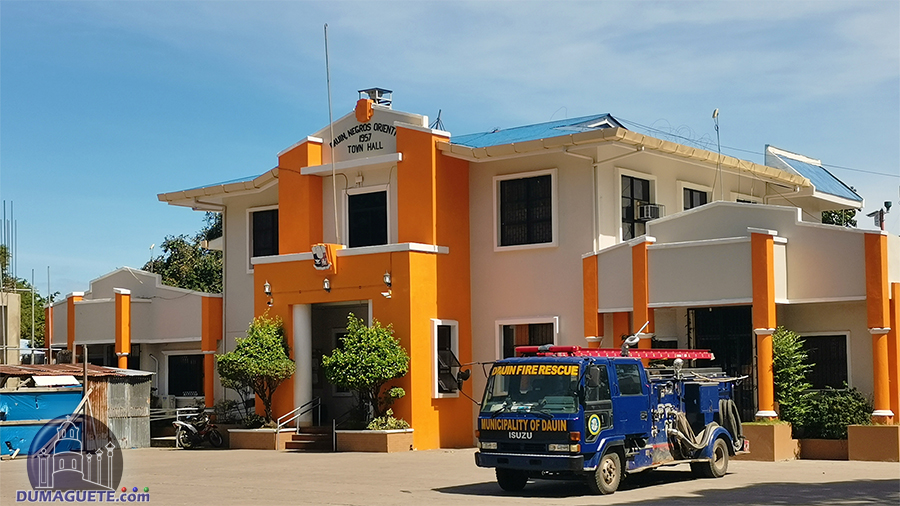 Brief History of Dauin
There are more stories telling about the way the town acquired its name. The first legend is telling the story of a majestic tree that was taller than all other trees in the region. The Spaniards asked the local population about the tree's name. They found out that the tree was called Calawin, and from there it comes to the present name of the town, Dauin. The second story is also speaking about the Calawin tree. The legend is saying that the tree was home of supernatural beings, which were called "Dawinde". Those beings helped anyone in need. The third story is saying that the native people used to cultivate the lands in the region with banana trees. The banana was not sold by fingers or by a bunch, but by hands, called "Lawing".
Getting to Dauin
One of the many budget-friendly options in getting to this municipality is through an easy ride. Terminal for this ride is located just between the Fruit Market and the Belfry along Colon Street. Riding an easy ride will take about 30-45 minutes from the terminal going to the Dauin market and only cost around Php 50.00.
Another option in getting to Dauin is via a bus. Since Dumaguete only has one Ceres Bus Terminal, it would not be such a hustle to find the terminal. It will take about 20-25 minutes from the terminal to Dauin Market and will cost approximately PHP 50-70.00 as well for both air-conditioned and non-air conditioned bus rides. The good thing about riding a bus is you will get the choice of riding an air-conditioned bus or not.
If you are into the spirit of riding local rides, the jeepney is another option in getting to Dauin. Terminal for jeepney is located just in front of Robinsons Place Dumaguete along the crossing of Valencia Road (Jose Romero Road). This jeepney terminal travels for Zamboaguita but will surely pass Bacong and Dauin, therefore, it will be wise to tell the driver or the conductor to stop you of at where you want to be. Traveling time will take about 20-30 minutes and will cost about Php 20.00.
Private rides can also be arranged from hotels and beach resorts in Dauin and will costs around Php 800-1.000 transportation via their service van or car.
Where to Stay?

There are plenty of Cheap resorts, inns, and apartments in Dauin. There are also some luxurious resorts and dive resorts. Dauin is blessed to have golden sands. This instantly gives you the perfect tropical getaway almost anywhere you stay. Along the coast, there are several budget friendly Beach Resorts in Dauin that offer a great deal of accommodation between US$20-80. Bigger and more luxurious resorts on the other hand can reach between US$50-120.
Barangays of Dauin Negros Oriental
Apo Island
Anhawan
Bagacay
Baslay
Bulak
Boloc-boloc
Batuhon Dacu
Casile
Libjo
Lipayo
Maayongtubig
Mag-aso
Magsaysay
Malongcay Dacu
Masaplod Norte
Masaplod Sur
Panubtuban
Poblacion I
Poblacion II
Poblacion III
Tugawe
Tunga-tunga
Public Elementary Schools
| | | |
| --- | --- | --- |
| Apo Elementary School | Dauin Central Elementary School | Malongcay Elementary School |
| Bagacay Elementary School | Maayongtubig Elementary School | Masaplod Elementary School |
| Baslay Elementary School | Mag-aso Elementary School | Panubtuban Elementary School |
| Bulak Elementary School | Magsaysay Elementary School | Tugawe Elementary School |
| Casile Elementary School | | |
| | | |
| --- | --- | --- |
| Apo Island High School Apo Island | Dauin National High School Poblacion II | Froilan A. Alanano Memorial High School – Bunga |
| Antonio B. Alejado MNHS (Mag-aso High School) Mag-aso | Dauin Science High School Poblacion II | Malongcay Dacu High School Malongcay Dacu |
| Apolinar B. Macias Memorial High School Casile | | |
All information about public schools were provided by the DepEd Negros Oriental
Landmarks and Tourist Attractions of Dauin
The colonial Church of San Nicolas can be found in the town of Dauin. The church is the oldest in the Negros Oriental province. Along the beach and on the front of the church can be explored the ruins of two dome-shaped watchtowers. The local legends are saying that the watchtowers used to be a warning post against pirates.
Part of Dauin municipality is also the Apo Island, one of world's best ten dive locations. Dauin is visited by many tourists coming to enjoy diving in the turquoise clear waters and exploring the amazing underwater gardens, the marine life with exotic fish and beautiful corals. Apo Island is made of 72 hectares of volcanic land. This island on the eastern horizon of Negros Oriental province is an international favorite for snorkel enthusiasts and scuba diving fans.
The Dauin's coast offers many scuba dive sites featuring beautiful coral reefs. The fishing activity is prohibited on several locations, such as Poblacion sanctuary, Mainit sanctuary, or the Masaplod sanctuary. These well preserved marine sites offer a wide variety of aquatic life forms. The diving sites around Dauin also offers the possibility to observe Wonderpus, blue-ringed octopus, poison ocellate octopus, mimic octopus, ambon scorpionfishes, and flamboyant cuttlefishes. The coral reefs are also inhabited by frogfishes and bumphead parrotfishes. The most popular diving sites are Mamsa, Coconut Point, Cogon, Chapel, and Rockpoint.
Dauin's beaches are another touristic attraction in the region. There are many popular beach resorts from budget-friendly choices to the most upscale accommodations. Most of them are targeting foreign tourists. The visitors can also enjoy exploring the Dauin's marine reserves.
Mt. Talinis Geothermal Reserve and the unspoiled hinterlands where geothermal activity can be observed at the Malungcay Hot Springs and Mag-Aso are also interesting touristic attractions in Dauin's vicinity. At Baslay Hot Spring the sulfur water is appreciated for its health benefits.
Getting to Dauin from Dumaguete one can just get on a Ceres Bus direction Bayawan and jumps off in Dauin. Another option is the small multicabs which leave from Dumaguete every 15 minutes or so. The beach resorts in Dauin also offer pick-ups from sea- and airport in Dumaguete.
Useful Contacts Of Municipality Of Dauin
Dauin Municipality Hall: can be contact at , PIO +63915 513 7792
Dauin Municipal Mayor : Galicano Truita
Vice Mayor:  Rodrigo Alanano 
Tourism Designate: Pearl Tuble Enriquez : (035) 400 – 3959
Sangguniang Bayan (SB) : +63917 319 6510
Treasurers Office: (035) 400 – 4018
Accounting Office: (035) 400 – 6383
Budget Office: (035) 400 – 3959
Health Center:+63917 314 1508
Health Unit:+63917 106 9191
Bids & Awards Committee: (035) 400 – 7442
Engineering: +63917 700 2063
Civil Registrar : +63926 174 7492
LDRRMO:+63917 704 0649
Public Information (PIO): +63915 513 7792
Assessors: +63906 954 5082
Agriculture: +63917 722 4431
Social Welfare: +63908 810 8470
Dauin Municipality Hall address: Bonifacio Street, Poblacion 2, Dauin Negros Oriental, Philippines
Dauin Rescue/Fire Satation/ Disaster Risk Reduction Management(DRRM): +63917 704 0649
Police Station Hotline: +63915 936 1794
Police Station address: Dauin Police Station, Poblasion District 2 Dauin Negros Oriental, Phlippines