C&L Bay View Bar and Restaurant
Like the name suggests, the C&L Bay View Bar & Restaurant is on roof top of the C & L Bay View Hotel in Colon Street across the fire-station.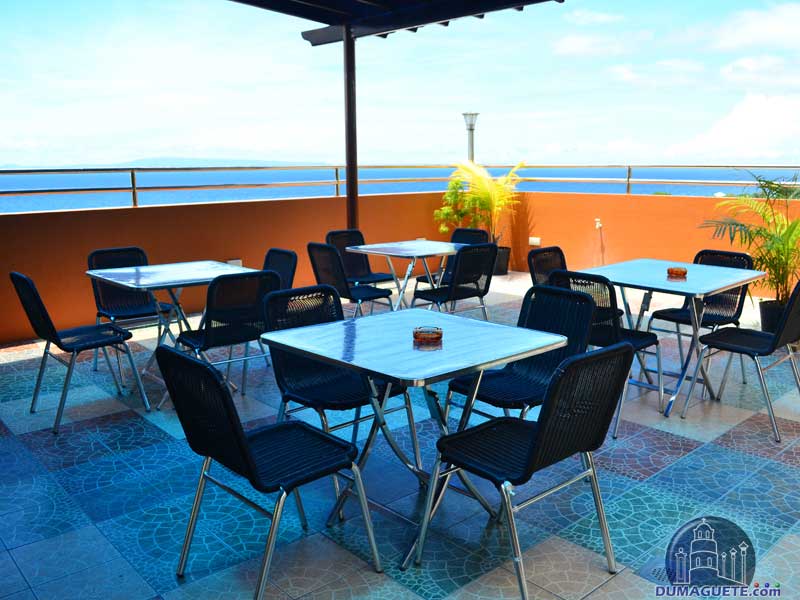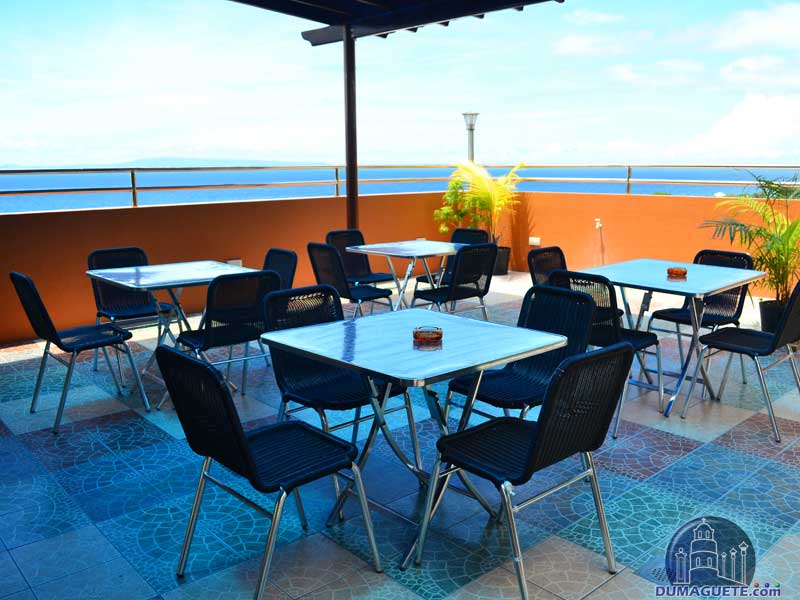 The place has certainly the best view of Dumaguete and it is a favorite spot for photographer. Close to the seafront one can see all the way to Mindanao. You get to the Resto-Bar with the elevator across the front desk of the C&L Bay View Inn. The top level can be reached via some small steps. From there one has the best view. The main reason to get up there is not necessarily the food and the drinks, it is simply the stunning view.

Menu at C & L Roof Top Bar & Restaurant
The menu consists of mainly local cuisine with some filipinized international dishes and fingerfood. When coming with a group to hang out in the evening it is probably the best option to order a table full of finger-food. The prices range in the middle of the road for this kind of Restaurants. As there is no charge for the stunning view it is obviously a real good deal.
No matter if you go there alone, with your love or with a group of friends, you will have a good time. If you want, you can bring your own music, just let them know beforehand.

Get all info about C&L Bay View Inn Hotel Dumaguete here 
Address C&L Resto-Bar
Colon Street,Dumaguete City
6200, Philippines
(across Fire Station)