Casablanca Restaurant – Dumaguete

When Casablanca Restaurant opened its doors for the first time at the corner Cervantes Street/ cor. Colon Extension in Dumaguete City, many people were excited about having new options for dining out. The Restaurants in Dumaguete a few years back didn't have much of a variety in terms of international food. Casablanca certainly raised the bar in terms of quality in the food business in Dumaguete. The team of Austrian chef Gunther Sanin clearly proved, that location does not matter if the quality has a high standard. Since back then, Casablanca Restaurant moved location and is now in the middle of Rizal Boulevard in Dumaguete. A lot of things changed, but one is consistent. Casablanca is one of the first addresses for dining in Dumaguete.
Menu at Casablanca Dumaguete
Casablanca Restaurant serves mainly European and Mediterranean Cuisine. All of course under Austrian influence… and it doesn't stop there. The burger at Casablanca as well as the Mexican cuisine is simply mouthwatering. A daily selection of fresh fish is also available as a variety of vegetarian dishes.
Check out our Deliver Menu
Have quality food & drinks delivered to you with our FREE delivery service!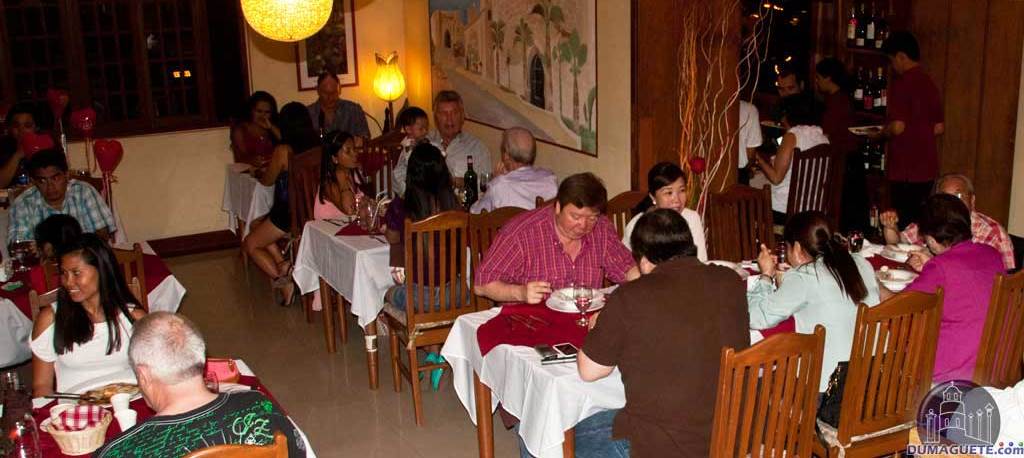 The sizes of the Casablanca servings are – like the owner – rather on the large side. To steal the words of Chef Gunther: "Nobody leaves Casablanca hungry!". While Casablanca has the reputation of being expensive, in comparison with other local restaurants, one spends the same money or sometimes even more to get the same amount of food, just on a much higher standard.
Casablanca-Family-Platter.
Surely it is not the place to go for 1 bowl of Sinigang and unlimited rice with 5 pitchers of drinking water for an extended local family of 10. If one is planning to visit Casablanca as a family or bigger group, just get in touch with them a few days ahead. The family-style buffet is probably the perfect solution. Let them know the budget per heard and which direction (fish, pork, beef, pasta, etc.) the group prefers and one will have a table full of fresh prepared dishes.
Daily Specials at Casablanca Restaurants
Casablanca Restaurant opens early in the morning. When finishing exercising and walking at the Boulevard, it is a perfect place to get re-hydrated with some fresh juice. A lot of guests from the surrounding hotels and guest houses enjoy the special breakfast menu while sitting on the veranda of Casablanca and watching the surrounding world waking up.
Deli at Casablanca
The Deli section of Casablanca Restaurant in Dumaguete is one of the few places to find imported goods like cheese, bacon, ham or sausages. Add to that a selection of canned goods and imported spread or mustard. Fresh bread is baked every day and available from the early morning on. For the sweet tooth imported chocolates or Haribo Gummibaers as well as imported jam, honey, or pudding for sale. Restaurant guests and deli customer can choose from a comprehensive wine and beer selection from all parts of the world.
Celebrating Special Occasions at Casablanca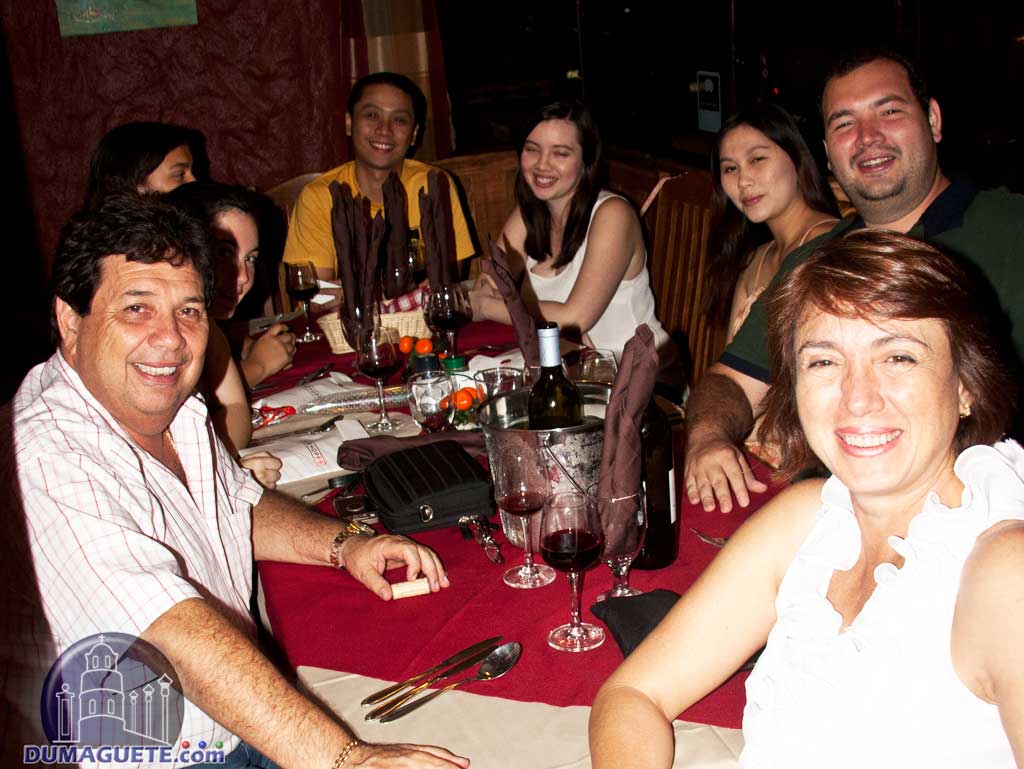 One doesn't need to look any further for celebrating a special day. Casablanca has for Groups up to 15 people private dining rooms in the 2nd floor. Special days like Christmas, Eastern, Chinese New Year or Valentines Day almost demand for a special dinner. The Casablanca team works hard to make days like this even better for guests and their loved ones. A reservations for those days is highly recommended.
The cuisine of Casablanca Restaurant is also the choice of the 15th Filipino President Noynoy Aquino when visiting Dumaguete and Negros Oriental. The Casablanca Team also catered the President when he was visiting other municipalities in the northern part of Negros Oriental.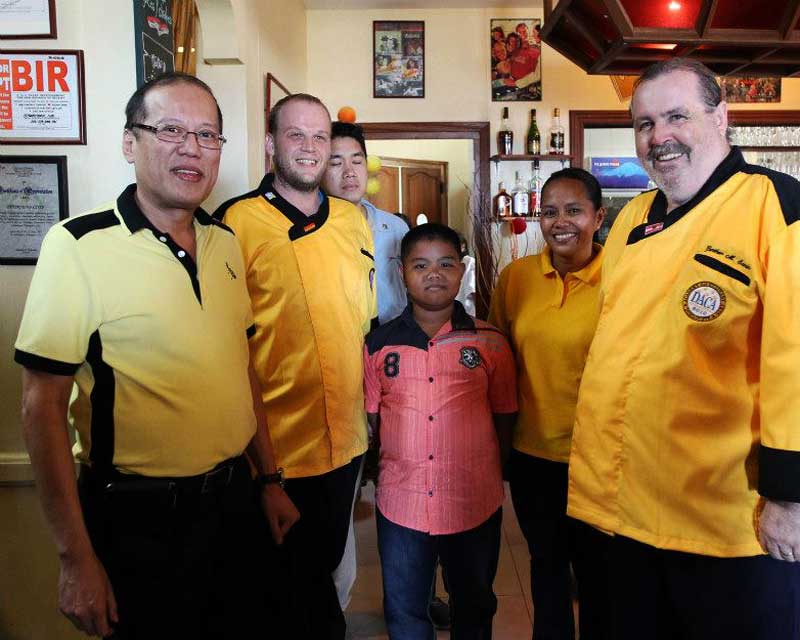 Casablanca – Delicatessen & Fine Dining
Rizal Boulevard – corner Noblefranca street
Dumaguete City, Negros Oriental
mobile: (+63) 917 300 9708
landline: (035) 422-4080
Website: